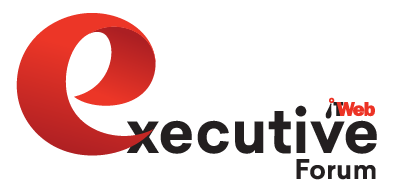 Driving innovation and growth
with cloud technologies
Thursday 5 May 2022
A complimentary ITWeb Executive Forum Series brought to you together with AWS
Explore how cloud infrastructure and technologies spur organisational, economic and social growth in South Africa
With organisations morphing into digital entities, cloud technologies have become their back bone, which enables them to operate and innovate efficiently while carefully navigating the new business landscape.
AWS Cloud infrastructure and technologies are helping South African organisations to embrace digital transformation by employing new technologies such as AI, ML, data analytics, IoT, edge and serverless computing to drive innovation and economic growth in the country.
During this executive forum, which is the first in a series of four events, we will explore why a clear cloud strategy is essential for every organisation to thrive in innovation and digital transformation. Experts will share their insights and their organisations' cloud adoption journeys.
Find out how cloud technology is at the forefront of innovation and digital transformation in South Africa
Learn how cloud infrastructure and technologies are the foundation for global competitiveness, process enhancement and cost savings that are synonymous with digital transformation
Find out what AWS resources and support are available to equip and empower customers
Discover how cloud technologies can enhance security, procurement and capacity building
Learn how to drive growth and innovation through cloud technology!
Why should you attend?
Discover how cloud technologies are enhancing business processes while reducing operational costs
Find out how customers are using AWS Cloud infrastructure to spur organisational, economic and social growth in the country
Explore how home grown innovations and technological solutions built on AWS cloud infrastructure continue to grow and innovate
Understand how cloud technology enhances security, data privacy and sovereignty
This event will be of considerable interest to IT decision-makers in the public sector involved in cloud computing, including but not limited to, Chiefs, Vice Presidents, General Managers, Directors, Heads of, Senior Managers, Managers, Supervisors of:

Application(s) architecture; system management; support management; business analysis; enterprise architecture; IT infrastructure architecture; IT services; IT operations; Information architecture; Information security; IT security; IT strategy; data centre infrastructure; solutions architecture; Cloud solutions; Cloud portfolio management; network management; DevSecOps, and Data and analytics.
Sponsor
The AWS Global Cloud Infrastructure is the most secure, extensive, and reliable cloud platform, offering over 200 fully featured services from data centers globally. Whether you need to deploy your application workloads across the globe in a single click, or you want to build and deploy specific applications closer to your end-users with single-digit millisecond latency, AWS provides you the cloud infrastructure where and when you need it. With millions of active customers and tens of thousands of partners globally, AWS has the largest and most dynamic ecosystem. Customers across virtually every industry and of every size, including start-ups, enterprises, and public sector organizations, are running every imaginable use case on AWS.
Visit: aws.amazon.com