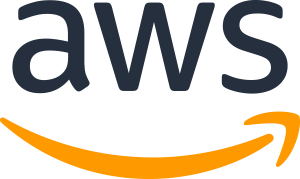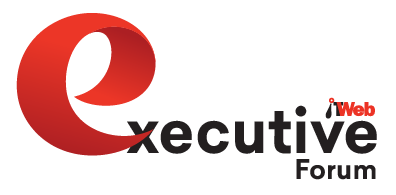 Technology-enabled
healthcare delivery
7 July 2022 | Online
A complimentary ITWeb Executive Forum Series brought to you together with AWS
Explore how cloud infrastructure and technologies spur organisational, economic and social growth in South Africa
This executive forum explores the crucial role of the public and private sector in the development of strategies and deployment of technologies that aid innovation and improve service delivery in the private and public health sector. Our panel of experts will also analyse the importance of integrated digital platforms and health information system, collating crucial data about patients and diseases to demonstrate how technology is being used to develop cures, make healthcare services accessible, diagnose diseases and more.
Thanks to technology, health services are no longer confined to brick and mortar institutions. Furthermore; technology has been attributed to the strides being made in the development of healthcare delivery solutions. These solutions have made access to health care a lot easier; have quickened the turnaround times in the diagnosis of ailments and in the development of cures, and the tracking, monitoring and containment of viral diseases.
This executive forum will delve into how cloud technologies are at the forefront of this digital evolution being experienced in the healthcare sector. It will also examine the role of the public and private sectors in the enhancement of services in the world, particularly in South Africa.
Join us at this event to listen to industry experts share their insights on the technological inroads being made to grow the country's health sector.
They will discuss the following:
The role being played by new technologies in the provision of quality health care to all communities, including remote areas that previously had difficulties accessing health services and institutions;
The importance of consolidation of health related data and the creation of integrated digital platforms for the development of health information systems;
The importance of public and private sector partnerships in the improvement of innovation and service delivery of health services;

How technology is in the forefront in the diagnosis of diseases, development of cures, the collation of crucial data about patients and diseases, and the tracing and containment of viral diseases.
Learn how cloud technology is enabling healthcare delivery in South Africa!
Why should you attend?
Discover how cloud technologies are enhancing business processes while reducing operational costs
Find out how customers are using AWS Cloud infrastructure to spur organisational, economic and social growth in the country
Explore how home grown innovations and technological solutions built on AWS cloud infrastructure continue to grow and innovate
Understand how cloud technology enhances security, data privacy and sovereignty
Which industries will benefit?
Companies from across all industries, such as:
Government and Parastatals, IT and Telecommunications, Software Development, Public and Private Healthcare Institutions, Academic Institutions, Ministries, Municipalities, Research Institutions, Non-Profit Organisations
Sponsor
The AWS Global Cloud Infrastructure is the most secure, extensive, and reliable cloud platform, offering over 200 fully featured services from data centers globally. Whether you need to deploy your application workloads across the globe in a single click, or you want to build and deploy specific applications closer to your end-users with single-digit millisecond latency, AWS provides you the cloud infrastructure where and when you need it. With millions of active customers and tens of thousands of partners globally, AWS has the largest and most dynamic ecosystem. Customers across virtually every industry and of every size, including start-ups, enterprises, and public sector organizations, are running every imaginable use case on AWS.
Visit: aws.amazon.com