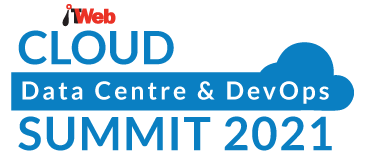 Sponsorship opportunities
Why sponsor ITWeb Cloud, Data Centre & DevOps Summit 2021?
Cloud, data centres and DevOps are all critical components of the digital economy, and are reshaping the way businesses operate and perform. These platforms are getting easier to provision and manage whilst the infrastructure layer is getting more complex. Driving performance and efficiency with mission-critical ICT infrastructure is a major challenge which requires YOUR solutions and expertise.
Gain direct access to qualified end-users of data centre architecture, infrastructure, cloud technologies and solutions, who are looking at adopting and implementing technological solutions that will propel innovation for their businesses in the "new normal".
This is the perfect opportunity for you to demonstrate thought leadership on the agenda and to share insights about your products, services and solutions to our handpicked audience members in your virtual booth.
This annual event attracts over 350 business and technology end-user registrations – don't miss out positioning your brand in a campaign that is guaranteed to give you return on your marketing investment!
Contact me today for more information about the options available to speak at our virtual summit, demo your solutions in your virtual booth, generate new business prospects and partner with us in exclusively sponsoring a C-Suite Roundtable focused on the topic of your choice.
For more information on how you can capture this market at the ITWeb Cloud, Data Centre & DevOps Summit 2021, contact Debbie Visser debbiev@itweb.co.za TODAY for a detailed breakdown of available sponsorship opportunities.
Sponsoring this event gives you the opportunity to:
Take advantage of opportunities for networking
Highlight your corporate presence and gain prominence among industry players
Establish yourself as a leader within the data centre, DevOps, cloud and ICT environment
Virtually meet leading, influential subject matter experts who will provide the latest updates
Keep abreast of industry trends and developments
Benefit from participating in the exchange of ideas
Introduce and promote products and services
Educate this unique audience about your products, services and solutions
Unique recurring access to high calibre delegates, such as COOs, CTOs and CIOs
Why should you partner with ITWeb?
Don't miss out on this opportunity to showcase your solutions to a decision-maker audience at ITWeb Cloud, Data Centre & DevOps Summit 2021!
In summary, we will help you to:

GENERATE
quality business leads

INCREASE
your profile

RAISE
your brand awareness

CREATE
new business opportunities
A community
www.itweb.co.za forms a unique part of our marketing campaign. This premier technology news website offers our partners unrivalled exposure and receives hits from thousands of local IT professionals each day.
Our mission is clear: to deliver your news to the media, investment community and the general public, and to do so in the most accurate, appropriate and innovative manner in order to add value for your prospects, customers and suppliers. Working in partnership with Southern Africa's leading players, we believe we will achieve this goal and look forward to hearing your ideas and working with you.
ABOUT
VIRTUAL CONFEX
24 FEBRUARY 2021