Accredited Customer Experience
Practitioner Training Course
Register
29 September 2022 | Full Day Training Course
Full Day Training Course -
Accredited Customer Experience Practitioner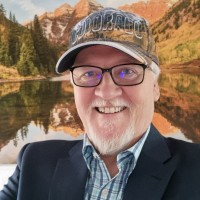 Facilitator:
Steve Towers
Steve Towers ACXC, CPPC, COIC, CEO & Founder, BP Group
Online registration opens at 08:30. The training will run from 09:00 to 16:30 with appropriate intervals for breaks and lunch.
The BP Group lead coach, Steve Towers, is an experienced business transformation leader with over 40 years of success in driving and achieving organisational goals in both the private and public sectors in various key 'C' leadership and top-level consulting positions. Recognised across industries including BPM, EA, CX, & LSS.
An inspirational speaker with Amazon Number One Best-selling books, Steve previously worked for Citibank, leading restructuring and business transformation programs in the US, EMEA, and APAC.
Customer experience (CX) and process transformations can be huge, complex, and expensive. To deliver robust and sustainable success requires a methodical approach that ensures thousands of people can work together to consistently produce the optimum experiences across the complete customer life-cycle, including partners, employees and technology.
The ACX qualification, conducted through an interactive 1-Day course, will provide you the necessary approach to deal with the fundamentals of CX transformation.
What will you gain from the 1 Day course?
This course is styled in the form of a workshop and is designed for those seeking professional skills in Customer Experience transformation, CX alignment, CX Transformation, Outside-In methods and CX innovation.
Uncover CX and Process opportunities in just hours
Identify Actions that will reduce process inefficiency by 30-60% within 30 days of deployment
Learn how to delight your internal and external Customers (making them your strongest advocates) through delivering successful customer outcomes
Understand how to release significant costs, improve revenues and enhance service immediately (win the Triple Crown)

Who should apply to become an ACX Professional?
The course is well suited for: Customer Experience people including Managers, Internal & External Consultants, Agents, Specialists, and CX Advocates

What to have available:
More information on what will be required will be communicated on completion of the registration process.
Founded in 1992, the Business Performance Group has spent the last 24 years travelling the world working with and learning from some of the world's best known and top performing companies. BPG is widely known and respected for its expert trainers, coaches and consultants who have had individual successful careers. Many of whom are published authors and well known thought leaders.
Customer experience pioneer and best-selling author Steve Towers said "This is a turning point in the customer experience field. Customers have started to make buying and loyalty decisions based solely on customer experience and companies are starting to realise that customer experience is their main differentiator. These companies are also starting to realise that in order to make a real, tangible and lasting change they sometimes need outside help from people who have been there and done it all over the world, people who have worked with and learned from the best."
Foundations for Customer Centricity author, James Dodkins added "After working all over the world with the corporate elite we realised that there needs to be a shake-up in order to further customer experience and centricity within the UK & Europe. Adding our Accredited Customer Experience (ACX) Training & Certification program to our Certified Process Professional (CPP) training we're excited to take the customer experience knowledge that has traditionally been kept behind the closed doors of the world's best performing companies and share it with a much wider market."
For more information, visit: www.bpgroup.org