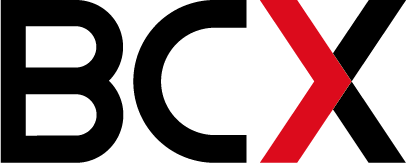 Prioritising universal
connectivity as a catalyst
of the digital economy
24 March 2023 | The Oyster Box Hotel, Umhlanga

Why attend?
The Public Sector ICT Forum is a unique platform that brings together
ICT decision-makers from the public sector to engage and discuss key topics.
Our upcoming event will feature industry experts who will dive deep into the following issues:
Key priorities and challenges in the public sectors pursuit of universal connectivity and how they plan to move from strategy to action.
Unlocking new pathways for rapid economic growth, innovation and job creation through the digital economy.
Ensuring that investments into connectivity are not limited to urban areas but also reach every 'last mile' user.
Mitigating infrastructure costs and prioritising affordability to ensure accessibility by everyone regardless of economic background.
The role of digital literacy in ensuring that access to connectivity is both meaningful and inclusive.
The importance of collaboration in ensuring affordable access for all.
Venue
The Oyster Box Hotel
Occupying a majestic location on the Umhlanga beachfront in KwaZulu-Natal province, The Oyster Box is one of South Africa's most celebrated hotels, as famous for its remarkable coastal views as the understated luxury and gracious hospitality that have become the hallmarks of this cherished seaside destination.
The Oyster Box is the perfect location for unforgettable events with an array of modern multi-purpose events venues, elegant restaurants and impressive coastal vistas, The Oyster Box offers an exceptional space, for making unforgettable memories.
Event Sponsor
At BCX, we pride ourselves on being one of the leading South African end-to-end digital partners for corporates and enterprises across the African continent, within the Private and Public Sector. As a wholly owned subsidiary of the Telkom Group, we aim to become the number 1 digital partner of choice for clients within our chosen markets.
BCX drives business results by helping our clients place their customer at the heart of their organisations. Enabled by our technological capabilities such as converged communications, cloud services, industry solutions, cyber security and digital edge, BCX will innovate solutions to deliver exceptional value through better experiences along the value chain.
To do this we combine local market understanding and deep industry expertise with some of the world's most advanced Information and Communication Technology, together with a tireless commitment to make your unique digital journey as seamless as possible.
For more information, please visit www.bcx.co.za and and follow us on LinkedIn