How to sell the cloud in a digitally transforming world
There's no doubt that the cloud is in demand by businesses across the spectrum, so those resellers that sell it correctly, and differentiate themselves by adding additional services, will be the ones to come out on top.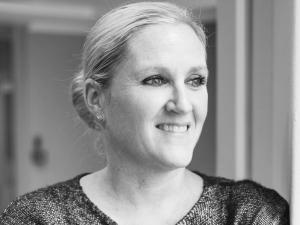 With the cloud today being viewed as possibly the most critical stepping stone to digital transformation, there has never been a better time to be a reseller of the type of integrated cloud services that can help developers and IT professionals create, deploy and manage applications.
With the right cloud solution, says Traci Maynard, Microsoft Executive at Axiz, resellers can give customers the freedom to deploy their apps their way, with access to tools and open source technologies; integrated tools to speed up app innovation; and valuable insights for every phase of the development.
"Integrated cloud services is a trusted tool that offers comprehensive compliance coverage, unmatched intelligence, leading solutions in infrastructure, platform and software as a service (IaaS, PaaS and SaaS), and complete business analytics solutions. These cloud services are ideal for solving the technical problems your clients may have. Add to this the fact that customers pay only for what they use, meaning they face no risky, upfront infrastructure expense, and selling the cloud really should be a simple matter for a competent partner," she says.
Maynard explains the best option for those organisations aiming to become a cloud vendor partner is to adopt an indirect approach.
"There are a multitude of benefits that come with the indirect model. For one thing, the reseller will not need to invest in a 24/7 technical support team or customer service infrastructure. In other words, by partnering with a direct cloud services provider, the reseller has both a backup and buffer that ensures it is not putting everything it has worked for at risk," she says.
"Moreover, the indirect model not only provides increased freedom, better options and ultimately, more support, it also frees up the business to look at delivering additional value to customers. The question resellers should be asking themselves is: 'Am I offering key services to help my end-customers make better use of cloud technology?'"
Maynard adds that in order to further help resellers to build out solutions, she suggests partners consider evolving their current business model. By this, she explains, she means partners focus on building intellectual property... IP can help significantly differentiate a business; offering managed services; or adding a new practice to accelerate growth.
It is just as important, she continues, for partners to define their offering. In other words, they should look to clarify their value proposition, design their solution content, specialise in one or more particular vertical industry and, finally, identify partnership opportunities.
"Once this is done, resellers need to hire and train any required staff to ensure they have a solid execution model, before operationalising it, and then focusing on adding value by identifying customers' business needs. In addition, success will be driven by leveraging marketing to find additional customers, building marketing and sales materials and collaborating with a partner or partners that have already achieved success in a particular vertical, as this will save your business valuable time.
"Selling cloud really is a no-brainer, as recent IDC research indicates 90% of businesses claimed they were evaluating, adopting or embracing the cloud. While this clearly demonstrates that the market is out there and in need of help when it comes to integrated cloud services, it is important to understand what you, as the reseller, are selling, how to sell it and, most crucially of all, how to differentiate yourself through additional services," she concludes.