Sign on the digital line
Is an electronic signature as secure as the hand-written version? And is it legal?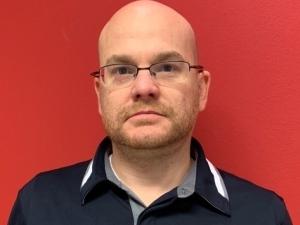 Today, we're accustomed to doing everything digitally. The world around us is rapidly adopting technology that allows us to do things more efficiently and more securely. Businesses are digitally transforming to keep pace, and there are very few tasks that can't be performed from a computer or mobile device.
There's also a growing realisation that digital documents are easier to keep safe, to track and to store. It's now possible to create and share all manner of documents digitally, including contracts and other legal documents, says Graeme Melville, Senior Developer and Integration Specialist at Datafinity.
Yet, until fairly recently, certain documents still had to be signed by hand and in person. Although electronic signatures have been around for a while, their adoption hasn't been widespread, which is surprising considering the productivity gains to be achieved.
Paper-based signing processes are, quite simply, a hindrance to digital transformation. Using electronic signatures just makes the process that much more efficient as the document remains in its digital format throughout the life cycle. It also saves the costs associated with printing out multiple copies of a document for various parties to sign, while saving time and increasing productivity as signed paper forms don't need to be scanned back into the digital workflow.
The top five benefits of electronic signatures are:
* No need to print out paper documents to sign, saves costs by reducing the use of paper and consumables.
* Big saving on time and effort, as the documents remain digital and don't have to then be scanned back into an electronic format from paper.
* Dramatic improvement in document security, with audit trails and time stamps.
* Fits easily into existing digitised business processes.
* Enhances compliance efforts with regulations like POPI and GDPR as document security is increased with full audit trail.
Melville says: "While the electronic signature pad has been in use for some time now, some documents still had to be signed in person to be considered legally binding. However, advances in the digitisation of documents and business processes are making it easier to track and secure documents throughout their life cycle. If you consider that an electronic signature is simply another piece of data that is incorporated into the document, you can see how digitisation is enabling the adoption of electronic signatures and the move away from the hand-written version."
An electronic signature enables the user to securely sign PDF or other format documents with electronic signatures written on an electronic signature pad that's connected to a PC or on the touchscreen of a tablet or tablet display.
However, not all electronic signature technology is created equal and it's important to ensure that you choose the right solution for your business. Melville says businesses should be very clear about their requirements prior to implementing electronic signature solutions.
He adds: "Electronic signature technology is evolving fast. Some devices display the entire document being signed on the screen that the user is signing. It's also possible to time and date stamp the signature as it is captured, providing evidence of the signing process.
"It's generally acknowledged that customer service is king, and this small yet smart innovation is making massive inroads into the digitisation and raising customer service levels even further. Not to mention the added benefit of reducing paper and saving time for all parties."
Is it legal? In South Africa, electronic signatures fall under the Electronic Communications and Transactions Act 25 of 2002, which recognises electronic signatures as legally valid if the user's verified identity is linked to the signed document.
Melville says: "If your business wants to move across to electronic signatures for legally binding contracts, you need to ensure the solution you deploy meets the necessary legal requirements. As with most innovative technologies, one should consider the best solution for your specific requirement and environment. Electronic signature pads can be used across most if not all possible industries."
While it's clear that adoption of electronic signatures is growing, there's still a use-case for the handwritten John Hancock. After all, would a document of the stature of the US Declaration of Independence be as impressive if it had been electronically signed? Melville concludes: "It's likely that we'll see handwritten signatures still required for certain special use cases, but I believe that e-signatures are going to become the norm for most business applications."