Challenges of driving better customer experiences across marketing, sales, service
Deon Scheepers, Sr Manager Strategic Business & Solutions Consulting, Africa at Genesys, discusses how the company's customers are using Genesys innovations to deliver a frictionless customer experience across sales, marketing and service.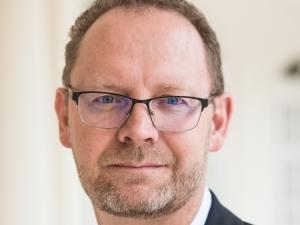 Customer experience (CX) is the focus of every organisation, but it is not without its challenges.
ITWeb Events spoke to Deon Scheepers, senior manager, Strategic Business and Solutions Consulting for Africa at Genesys, about the challenges and future of CX solutions for organisations.
ITWeb Events: Tell us more about Genesys; what solution do you bring to the market and what challenge are you reacting to?
Scheepers: Genesys powers 25 billion of the world's best customer experiences each year. Our success comes from connecting employee and customer conversations on any channel, every day. More than 10 000 companies in over 100 countries trust our customer experience platform to drive great business outcomes and create lasting relationships.
Combining the best of technology and human ingenuity, we build solutions that mirror natural communication and work the way you think. Our industry-leading solutions foster true omni-channel engagement, performing equally well across all channels, on-premises and in the cloud, driving better customer experiences across marketing, sales and service. We deliver this using our customer experience platform, which includes PureEngage, PureConnect and PureCloud.
ITWeb Events: What industry is your main target and why?
Scheepers: At Genesys, we focus on developing CX solutions to create connected moments that drive better customer experiences across marketing, sales and service for any industry.
Our current product and innovation vision is to drive the delivery of exceptional experiences across customer engagement, employee engagement and business optimisation, with a focus on:
* Predictive routing: Create intelligent, automated customer and employee experiences across any channel, using AI and a common micro-services architecture to deliver machine learning and predictive technologies.
* Cloud-first: The global cloud foundation that gives companies more value faster, laying a foundation for consumable services that puts the business in control.
* Omni-channel: Delivering intelligent self-service and assisted experiences across engagement channels and customer journeys.
* Artificial intelligence: Using a common micro-services architecture to deliver machine learning and predictive technologies that create intelligent, automated customer and employee experiences across any channel.
* Sales and marketing: AI-powered journey management to improve engagement with prospects and convert opportunities to sales.
* Micro-services: Our development methodology that will allow us to deliver faster than ever before on any of our CX platforms.
ITWeb Events: What is the focus of the event and why is it topical?
Scheepers: G-Summit is an annual Genesys customer experience roadshow, covering five continents and more than 15 cities across the world. This year's event theme: 'Moments Connected', will showcase how our customers are using Genesys innovations to deliver a frictionless customer experience across sales, marketing and service.
The focus of G-Summit is to update our customers, partners and the market on the latest undertakings and innovation within Genesys, and to share our thinking on customer engagement trends and the future of CX. This event not only provides our partners with a chance to exhibit the supporting products and services they bring to market, but also presents a great opportunity for Genesys to recognise the achievements of our customers and partners during the last year.
G-Summit Johannesburg will deliver many exciting and interesting topics, but, in my view, delegates should try their best to attend sessions that include the following topics: customer expectation and experience, artificial intelligence, virtual and augmented reality, cloud transformation and customer journey analytics.
ITWeb Events: What challenges are your clients currently experiencing and how can they be addressed?
Scheepers: When Genesys engages with customers, we typically see a combination of technology-related, business, market and customer-driven challenges that include the following:
* Disparate back-end systems that are difficult and expensive to integrate, making a "single view of the customer" strategy very difficult, if not impossible;
* The use of different products and suppliers in their current multi-channel contact centre, making the transformation to provide omni-channel customer service very difficult and costly;
* A lack of real-time and historic information and reports that provide accurate and trusted data to help manage the contact centre operations and improve workforce management and customer service;
* Difficulty in reducing operational cost while finding ways to improve customer service and customer experience;
* Ever-changing customer needs and demands, including additional digital and self-service channels like bots and mobile or asynchronous messaging; and
* Data overload and analytics challenges: customers find it difficult to analyse all the data and information available to them in order to get actionable insights that ensure real business and customer value.
Even with these challenges, we still see customers that struggle to make a decision to change, choosing to rather maintain the status quo, often for the following reasons:
* Information overload from vendors and products;
* Too many people involved in the decision-making process; it's difficult to get all of these people on the same page, address all of their individual needs and wants, and get consensus;
* Customers have too many options to choose from, especially on features and price, and this actually raises the anxiety around making a decision because they will never be sure it's the right decision; and
* Customers are worried about the risk to the business and if the technology will help them achieve their desired business outcomes and enable them to change with future market and customer demands.
If customers fail to address these challenges and do not change, they will not be able to achieve or improve their CX strategy. They will lose customers and revenue and be left behind by their competitors.
But there is hope.
Using our customer experience platform and unique, global expertise, we assist customers to make the right decision for CX change. We have proven processes and methodologies built on years of experience, intellectual property and best practices to help customers achieve desired business outcomes, complete successful deployments and take advantage of simple and flexible purchase and services models.
Proven use cases and CX maturity models empower Genesys to construct a unique CX improvement roadmap for each customer, clearly defining the value proposition and business benefits that will be delivered with each phase of the agreed deployment project, to ensure we turn the customer's CX vision into reality.
ITWeb Events: In your opinion, what will the customer experience look like in three to five years?
Scheepers: Genesys is constantly developing new products and innovating to ensure we stay ahead of the curve and provide our customers with the latest and best CX solutions on the market.
Looking into the Genesys "crystal ball", we expect that customer experience will change a great deal in the next three to five years and we are focusing our R&D to support these expected changes, which are aligned with our customer engagement, employee engagement, business optimisation and sales and marketing taxonomy.
We are certainly moving into a new era in CX and the following trends are just a few that must be considered by organisations as key success factors:
* Artificial intelligence is on every organisation's CX agenda. It has evolved to the point where it can make operations more efficient by automating repetitive tasks, delivering differentiated customer experiences through human-like dialogue and uncovering new revenue streams by analysing patterns in large data sets to reveal new products or services. Whether you are ready or not, AI is coming, and it's going to favour the prepared.
* Predictive and prescriptive analytics are both forecast to reach mainstream in the future. To be "prescriptive" is to improve decision logic, where prescriptive analytics refers to analytics used to make more accurate decisions, specifically when measured against business outcomes. Prescriptive analytics is characterised by the ability to provide the optimal way of handling a future situation. Predictive analytics is the practice of extracting information from existing data sets in order to determine patterns and predict future outcomes and trends.
* Customer journey analytics will become the competitive differentiator for the future of customer experience, requiring organisations to leverage new types of analysis and data analytics. It will provide customer-centric, contextualised and prescriptive experiences where the customer can be nudged along the optimal journey.
* Attended and unattended bots can support business processes in proactive or reactive modes. In reactive mode, an autonomous (unattended) bot (or army of bots) can wait for an interaction trigger, when they can take over the completion of a human task based on predefined patterns. In another case, a proactive attended bot can listen to the human interaction and advise the agent with recommended actions, driven by knowledge base or best practices. Intelligent assistants or chatbots are perhaps the most relevant implementation of AI in the self-service world. They combine natural language understanding with structured dialogues to mimic live agents or business processes. Gartner predicts that, by 2020, the average person will have more conversations with bots than they will have with their spouse.
* Asynchronous messaging and over-the-top (OTT) app adoption has skyrocketed. This represents a new way for customers and brands to communicate. Companies want to enable asynchronous conversations through their own apps, Facebook Messenger, WeChat, WhatsApp, LINE, etc. Gartner predicts that, by 2019, requests for customer support through consumer mobile messaging apps will exceed requests through social media.
* Internet of things (IOT): by 2018, 5% of customer service cases will be initiated by Internet-connected devices. The installed base of "things" (excluding PCs, tablets and smartphones) will grow to 26 billion units in 2020 (Gartner). By 2021, over 85% (or $1 trillion) of enterprise IOT project investments will be built on net new technology spending (IDC).
* Cloud and hybrid: organisations that move to the cloud are more agile, able to rapidly adjust customer journeys, and have access to more extensive analytical capabilities. They are driven by the desire for faster time to value and opex instead of capex. In fact, 56% of all CRM deployments are cloud-based. Hybrid cloud will remain the primary adoption model until 2020 for large organisations, until ultimately those base applications need to be upgraded and companies will look to go fully cloud.
* Augmented reality (AR) and virtual reality (VR) will deliver incredible augmented customer experiences and "bring data to life" in front of our customers with beautiful data visualisations. AR/VR products and services are expected to soar from $11.4 billion in 2017 to nearly $215 billion in 2021, achieving a compound annual growth rate (CAGR) of 113.2% along the way. This is significant because it means that, from 2018 onwards, user adoption and awareness will increase rapidly. More connected AR- and VR-ready devices, investment in building better AR and VR technologies like smart glasses, AR mapping and navigation will drive quicker and bigger adoption and support better, more immersive customer experiences. More companies will start to use AR (especially) and VR for sales, marketing and service as a new contact channel.
Genesys G-Summit 2018
Discover the latest trends and challenges of CX in the digital era and find out how your businesses can benefit, at the Genesys G-Summit in Johannesburg, on 17 July 2018. Click here to register for this complimentary event.