The key to digital transformation for CIOs
It is extremely difficult for CIOs to focus on digital strategy and future innovation when their time is spent 'keeping the lights on'. Outsourcing offers a way to shake up this status quo.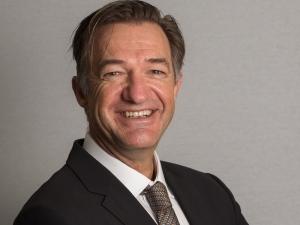 The rapid technology changes being wrought by the fourth industrial revolution are driving an unprecedented wave of business innovation. This, in turn, is forcing CIOs to focus more closely on key strategic issues like digital transformation.
After all, the benefits being gleaned by innovators and early adopters are quite clear; if they too hope to catch the digital wave, they will need to begin innovating too, or face the fact that there is a new generation of businesses that is going to simply chip away at their hard-earned market share.
When one looks at the benefits and revenue opportunities that digital brings, says Jakes Jakobsen, sales director at Logicalis, the benefits of digital transformation will be clear to the majority of CIOs. Moreover, most CIOs understand that digital opens up a wealth of possibilities, from new customer interfaces and experiences to greater operational efficiencies.
"A good CIO knows that those able to derive actionable insight from analytics that seamlessly harnesses market, customer, operational and financial data will be first to market with new products and services, enhanced customer experiences and new business models. Thus, these CIOs actively seek a more strategic role that will provide them with the chance to transform the relationship between business and IT," he says.
"Unfortunately, most CIOs still find that the majority of their time is spent simply keeping the lights on. Moreover, they are discovering that the scale of the transformation challenge, including a complex legacy architecture and an organisational culture to match, makes for a very wide turning circle. In short, CIOs are caught in a tricky situation where they are buffeted by change, rather than shaping it - and this is mostly due to their constant struggle to maintain the status quo, which is preventing meaningful progress towards their transformation goal."
Jakobsen points out the majority of CIOs spend between 60% and 80% of their time on day-to-day IT management, leaving little time for strategy, and still less to deliver the wholesale digital transformation that promises to unlock the really rich rewards.
"A large reason for this is due to the simple fact that the majority of corporate IT continues to be hosted, managed and maintained in-house. It is no surprise that enterprises have concerns around handing over critical systems and information to third parties, but the fact is that in a digitising world, this is an archaic view and those entities that maintain it will soon be left behind."
"Managed service providers (MSPs) offer an obvious and significant way for the modern CIO to free up both time and resources to meet the business goals demanded by digital transformation. Not only that, but the rapid operational savings gained through such an approach will play a vital role in funding ongoing digital transformation. The key to success in such an approach, of course, is to engage with a global managed services partner that can offer both maturity and scale."
In fact, an increasing number of CIOs say they want to make better and more extensive use of managed service providers. Jakobsen suggests this is because they are coming to the realisation that this is the best route to reshaping the IT function in a way that will allow them to focus on higher-value, more strategic activities.
"Technology that was once seen as in-house only is now considered ripe for outsourced management, as forward-thinking CIOs and IT directors look for new ways to make up time that has been lost to the new competitors, unhindered by legacy infrastructure, which are taking the market by storm. By handing over the day-to-day operations of a company's IT to an MSP, the CIO will be able to adopt a more strategic role and help the business to re-establish its leadership position, through a services-led transformation.
"Ultimately, bringing the right MSP on board will not only free up the CIO to focus increasingly on strategy and innovation, but will afford the entire IT department the opportunity to become a much more strategic, valuable asset to the organisation. Outsourcing, when done correctly, can free up significant resources to focus on strategic business goals and future enterprise strategies, enabling the enterprise to keep pace with, or even supersede, the digital transformation curve," he concludes.
Sponsored content
Global IT solutions and managed services provider Logicalis has ranked in CRN's MSP 500 Elite 150 for the fifth consecutive year. Read about it here: http://www.us.logicalis.com/news/logicalis-recognized-for-excellence-in-managed-it-services/?platform=hootsuite