Redwill ICT launches cloud backup solution BACKUP24-7
Redwill ICT has launched a cloud backup solution, BACKUP24-7.
"Our product is advanced, flexible yet easy to manage backup, recovery and DR software. It has been designed to protect your entire infrastructure, regardless of whether it is physical or virtualised. Data is stored locally and automatically replicated within our data centres," says CEO, Nicholas Reddy.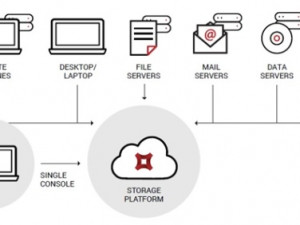 Some of the features include:
* Extremely fast backup and recovery.
* Flexible restoration.
* Instant data.
* Minimal management overhead.
* Extensive built-in reporting.
* Efficient storage and network utilisation.
* Archiving and tiered storage support.
* Hybrid cloud.
* OS and application support.
Omar Hoosen, the financial manager explains: "We have removed all licence costs and have created a per gig model. Our clients will find that our pricing is very competitive in cloud market segment"
"The per gig model pricing is as follows:
Up to 100GB R17.50 per gig;
Up to 500GB R13.75 per gig;
Up to 1TB R11.50 per gig;
Up to 5TB R9.15 per gig; and
5TB + R7.50 per gig.
All pricing includes VAT. No other installation or licence costs are applicable except if the client requires on-site deployment."
Interested clients may contact Redwill ICT on Tel: 087 3533 920 or e-mail: sales@redwill.co.za to book a free demo or consultation with one of its sales consultants.