Creating meaningful career growth for IT professionals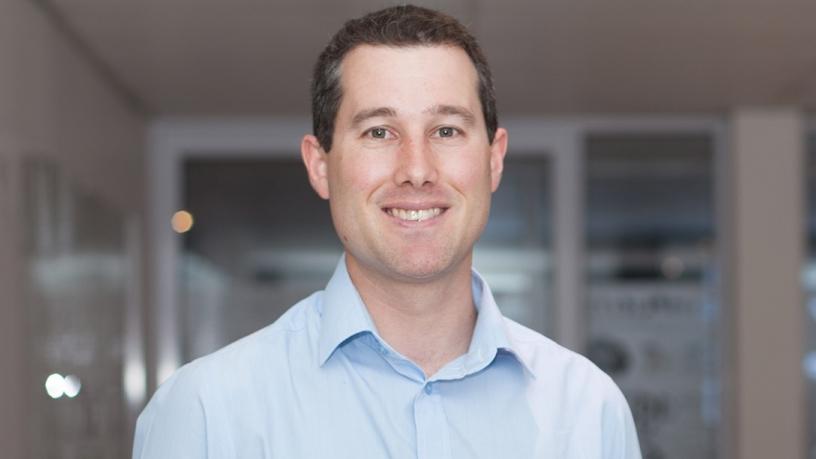 In an industry that seems to have endless new developments, work opportunities and exciting tech start-ups, how do IT companies attract and retain IT professionals in this fast-paced job market?
In a new study, job site Glassdoor looked at a sample of over 5 000 job transitions from thousands of CVs shared by job seekers on their site from 2007 to 2016. The study revealed two of the main reasons people were leaving their current employer was because they felt they had stagnated in their career, and they were looking for a company with a better company culture.
As an organisation, Saratoga's emphasis is on its people, and some of its staff have been with the company for several years. Saratoga wanted to take the time to understand what had supported them staying and thriving with the company over the years.
Career growth opportunities
In the 2015 study: 'Work Motivation of Software Professionals', published in the International Research Journal of Business, career opportunities was listed as the most important factor professionals considered when applying for a job. According to the study, this means career growth opportunities are more important to professionals than other factors such as salary and employee benefits.
For Saratoga's Operations Manager of Technical Consulting, Neale Evert, career growth opportunity has indeed been a factor in his career journey with Saratoga over the past 10 years. Evert originally joined the team back in June 2008 as an Intermediate Developer, and over the years, he's worked on various client projects before becoming involved with recruitment and line management.
One of the main reasons Evert has stayed with the company for a decade is because every year brought new lessons and opportunities for him to grow. "Working with the then Head of Technical Consulting, I had the role of Demand Principal and this gave me the opportunity to learn about the commercials of the business and account management, while also being exposed to our peoples' career goals and objectives."
Evert believes the mix of project opportunities and working with knowledgeable people has been of great benefit to his career growth over the years, and has taught him many valuable lessons. "There is a focus on the people: your career, your life events, your challenges and adversities, these are all taken into account during all facets of your career at Saratoga," adds Neale.
Michelle van Kesteren, Operations Manager of Business Consulting at Saratoga, has also had a similar journey of career growth over the past six years. Van Kesteren initially joined the team as a Senior Business Analyst and, during this time, she worked on client-facing projects.
At the time, we also had the Analyst Centre of Excellence (ACE), which Van Kesteren contributed to and eventually assisted in shaping. Eventually, Van Kesteren moved in to the operational side of the business and now forms part of the broader leadership team. "If I reflect on my career progression over the last six years, I've had the opportunity to grow significantly as a result of having phenomenal mentors in the organisation, as well as outside of the organisation. I really do believe that this is what has accelerated my career over the years."
The opportunity for career growth, and control of this growth, seems to be an important aspect for several of the staff Saratoga interviewed. Dorothy Mhlanga started her career with Saratoga as a Graduate Business Analyst fresh out of university and, during her first few years, she worked with a number of junior and senior consultants in the company. "This supported me in developing my analysis and consulting skills, and with the experience I gained, I moved to an Analyst position, and I now work as a Consultant."
Supportive company culture
Beyond career growth opportunities, company culture and feeling supported by the company you're employed at are also very important to IT professionals. Hays, a specialist IT recruitment firm in the US, found in a 2017 report that 47% of people actively looking for new positions claim the company culture of their current employer is the main reason for wanting to leave. The report further discussed how a poor company culture can often be one of the main reasons staff leave their current organisation, while a positive company culture played a large role in attracting job seekers to an organisation.
A supportive company culture and career growth opportunities seem to go hand in hand, and for Mhlanga, this means organisations ensuring their staff have a well-rounded and holistic set of opportunities available to them. "This includes providing meaningful and challenging work that allows staff to develop and enhance their skills, as well as showing a commitment to corporate social responsibility."
A sense of being supported is also important for Sharon Hendricks, who has been with the company for 12 years through company mergers, and this sense of support is something she appreciates. "If you are interested in your own personal growth, the sky is the limit. The support structures are all in place and yours for the taking."
With over eight years at the company, Nico van der Walt has also stayed with the team through mergers and acquisitions. While out of necessity the company structure might have become a bit more corporate over the years, Van der Walt still feels Saratoga's leaders are always down to earth, and an open door policy is an important aspect of the company culture.
As part of the leadership team, Van Kesteren has found the supportive company culture is enabled by the high ethical standards demonstrated by Saratoga's leadership team and staff. Its leadership team strives to be egoless leaders, who are open and supportive of the contributions and insights of the larger team, and this seems to make a positive contribution to Saratoga's overall company culture.
People matter
For IT companies and professionals, who often spend their days working with systems, it could perhaps be forgotten that people are actually the most important asset of an organisation. The Gallup-Healthways Well-Being Index, which has been polling at least 1 000 American adults daily since January 2008, showed in 2011 that people were feeling worse about their jobs than any previous year. From the nearly 12 000 daily work diaries that were collected as part of the index, it was identified that managers didn't know how to show people that they are valued, and this was having a huge impact on the job satisfaction and motivation of people.
With 'people matter' being one of Saratoga's three core company values, it tries to constantly be reminded of the importance of its staff. Saratoga's values guide the company in all the decisions it makes as an organisation, and it believes it is the company it is today because of the people who have contributed to the organisation over the years. For Hendricks, this focus on people is evident. "Saratoga is invested in their people, and you're not just a number in the company. It's a home away from home, which is exactly what we all need as we spend so much of our time at work."
Van der Walt agrees that the emphasis on people is one of the reasons he chooses to stay part of the organisation. "It was highlighted again at our most recent company strategy get together; the focus is on the people, and this in turn creates the culture of the company. This outlook has meant investing in the staff, be it coffee mugs, new computers or professional training."
For Evert, the people he's worked with over the years within the organisation is one of the main reasons that he's spent a decade of his professional career with Saratoga. "I've been privileged to work with great people over the years who have all taught me invaluable lessons, without which my career would not be where it is today."
For the continued growth of Saratoga and its people, it will keep working towards creating a supportive company culture and to provide its staff with meaningful career growth opportunities. Saratoga is always on the lookout for IT professionals who share its values and desire to work with interesting clients and technologies. So, if Saratoga seems like a company you would like to join, take a look at its open roles at join.saratoga.co.za.