Print as a service
Printing is no longer merely about the hardware, it's all about the capabilities that the software enables.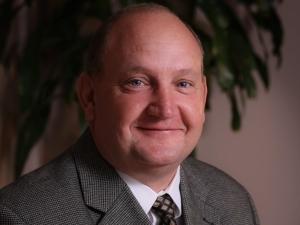 Today's business, regardless of sector, is about acquiring services instead of assets. It simply wants things to work. That goes for printing too.
We can even go as far as to say the final printed page has almost become incidental. Factors that come into play when considering multifunctional devices (that's a printer that also scans and copies) is whether the solution keeps your data secure, is it cost-efficient to run, what else can you do with the data, can it automate certain tasks (such as scanning directly to a predefined folder on your desktop) and is it energy efficient?
For too many years, printers have been sold on the basis of how many pages they can push through per minute and the cost of each image produced. That is all changing to align with companies moving into the cloud, where they can consume pretty much anything as a service. Of course, print quality, speed and low cost per page are still relevant factors, but there's really so much more functionality that can be unlocked by using the right software.
Jos Matthysen, Executive, Managed Services for Sizwe Africa IT Group, says: "The client is not an expert when it comes to choosing the right solution for their printing and related needs, so it makes sense for them to consume these as a service so that an expert can manage the process for them. As a service also means that there isn't a huge capital outlay at the outset of the journey, it's a monthly fee that doesn't change throughout the contract period. Should the client's requirements expand, the as a service solution can grow to meet those needs without them having to invest in additional infrastructure."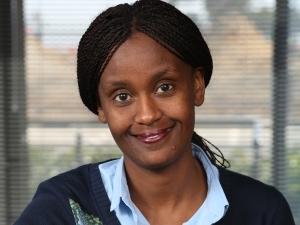 The journey to print as a service looks the same regardless of environment, size of company or sector. There's an initial assessment of the client environment to establish which MFP is required as well as the software requirements. This assessment includes a user-to-device ratio, the functionality that the client requires, the client's objectives in terms of security, cost control and efficiency, as well as floor layout relative to device ratio to people.
It's all about the apps
The key differentiator lies in the software, says Nancy Meyer, Commercial Director at Kyocera. "A printer is a printer, there's no real differentiator there, and the real customisation takes place through the software. The software is changing how printers are being used, while helping the client to track costs and budget."
"You need to look at how documents flow in that particular environment and customise the workflow accordingly, including integrating into other software like enterprise resource planning solutions, tying into existing digitalisation initiatives."
Meyer explains: "A good analogy would be the difference between a normal phone and a smartphone. What is the differentiator? It's about having the right applications to meet your unique requirements and maximising your use of them. Of course, user maturity plays a role in that the user needs to be familiar with the technology that's being provided in order to use it to its maximum potential."
In the case of a printer, this means being able to link the system into the organisation's payroll system if that's required, and add security features on top of that, like a pin code or card reader, to secure that digital environment.
This is why it's so vital to establish what clients want upfront. It's so much more complicated than just cost savings. It's essential to set objectives and then set measurements against those objectives.
A word of caution for businesses that are only focused on cost per page: "They may get that cost down, but the total cost of ownership can override that if they buy the wrong device for their application, based purely on the cost per page figure. You need to balance capital expenditure and service expenditure. A cheaper device might cost more for servicing and parts in the long run, or the supplier might not have a good service level agreement in place. This is why it's so vital to balance the business's goals with choice of solution. The user and the supplier need to be on the same page," says Matthysen.
Ink on paper
Meyer continues: "When you consider the holistic solution from the capturing, managing, distribution and output of documents and data, to the software that enables all of that, as well as the decommissioning of the solution at its end of life, that grey plastic box is a lot more complex than one gives it credit for. Which is why print as a service makes good business sense because, at the end of the day, the organisation simply wants its data to move quickly and securely around the business and print out when required.
"If you solely see print as the final product, you miss so many software-related opportunities along the way, such as capturing that data and making it available to other users. Having the right software means that you can manage the versions of a document and distribution thereof. You get the ability to secure certain types of documents. You can set permissions around which types of documents may be printed. There are efficiencies to be gained at every stage in the document life cycle.
"If we say that every client is unique, we need to understand and map the life cycle of their documents and create a solution that not only sits alone, but more importantly, interacts with the software you already have. That integration is very important in terms of saving both time and costs."
The manufacturing sector implements Lean Six Sigma to streamline processes, and printing is keeping pace with that level of efficiency and effectiveness, says Matthysen. "This is very much a C-suite concern if you consider the integral role that documents and data play in any business. Over and above the ability to save time and money and to link to other business software and other smart devices within the business, there's also the data security aspect. With the Protection of Personal Information Act due to come into force by the end of the year, that's a primary consideration for any business."
Different verticals, smarter solutions
An excellent example of how truly smart the software is can be found in the educational sector and legal sector. There is software available to assist with exam marking, which leaves the teachers with more time for meaningful, one-on-one engagement with their students. In the legal sector, there is software available which automatically allocates the printing costs to the relevant client, simplifying the disbursement allocation and billing process down the line. Having spoken about two sectors, the software available may also apply to other sectors easily, such as human resources and finance. Customisation of the software for clients' unique requirements is also possible. So, once again, the software showcases itself as a differentiator.
As with anything that's delivered as a service, a partnership is required that delivers the hardware on one hand and the services on the other. Over and above being able to provide a seamless experience for the end-user, print as a service also delivers cost predictability, with end-users being prepared to pay a little more upfront if that cost is guaranteed over a certain period. It also means the user doesn't have to take responsibility for disposing of the asset at the end of its use period; that can be done in an environmentally friendly manner by the service provider. By choosing a Blue Angel certified partner, there's assurance that the environment won't be damaged by disposal of end-of-life devices.
Sponsored content
To read more about pay-to-use managed print services powered by the strategic partnership between Sizwe Africa IT Group and Kyocera, click here: http://www.sizwegroup.co.za/services-solutions/managed-print-services.