Sizwe's Pieter Botes certifies his name into company's record books
Principal Network Engineer becomes first person outside China to secure Huawei's HCIE-EC qualification.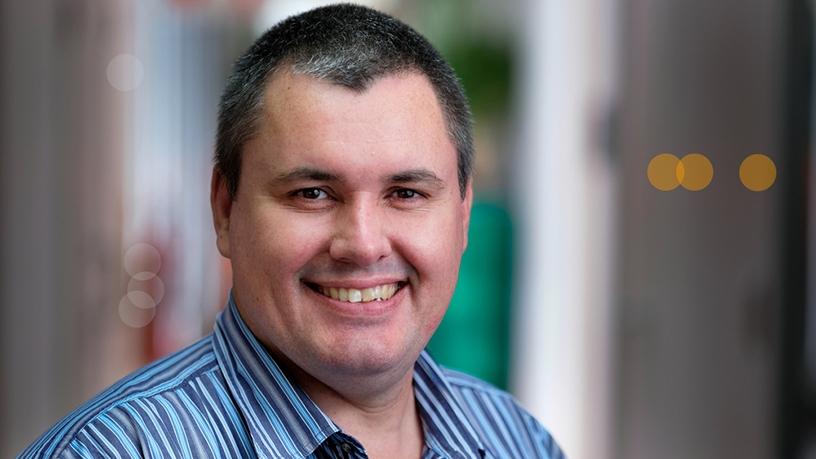 Network technology guru Pieter Botes is a Principal Network Engineer at Sizwe IT Group and a man at the top of his game. He recently became the first person from South Africa to secure an HCIE-EC (Huawei Certified Internetwork Expert - Enterprise Communication) certification outside of China, the highest level attainable within the tech vendor's communication certification portfolio.
The HCIE-EC was released outside China in March 2017 and is one of five technical tracks covered by the overall HCIE certification, the others being R&S, Storage, Cloud and DC.
A holder of this certification is empowered with in-depth knowledge of Huawei communications' networking infrastructure, all related products and has the technical authority to offer sound advice to enterprise clients regarding their network design and management.
Sizwe drives several product ranges, and this certification is an endorsement of Pieter's technical expertise - something that will reinforce the value of his involvement in practical network design and application.
"When you go to a customer and sit in front of a him or her and you do either a presentation or design with them on what they require, you've got that certain authority that you are talking with, which the customer likes. They trust your general instinct on what they should be doing to get x and y correct... they come to the table with business requirements and you come to the table with technical knowledge which you need to translate to the business requirements," Pieter explains.
Pieter explains the assessment interview "is about proficiency in the product and in the solution itself. It is about trying to understand if you can relay this to the customer ... sitting in front of the product looking at a serious problem, if you can troubleshoot it from the cable going in right through to the actual hardware being faulty type of thing. They really want to see that you have the broad range of knowledge,"
The seasoned ICT professional is adamant that when it comes to Information Technology, it is impossible for engineers to know every single detail of every available product.
"But interviewers do expect you to understand a whole range of products and know how they fit together and basically know where to go sit and troubleshoot," Pieter continues. "Although there is a lot of product-specific stuff, a lot of it is about your general knowledge as an engineer in the industry for however many years."
Pieter was among the first group of candidates to undergo the vigorous training process required for the certification which he describes as 'basically an HCIE-EC bootcamp'. The process involves a written test, a practical lab where candidates 'get to grips' with the technology, and an in-depth interview.
This sounds straightforward enough, but as Pieter explains, is anything but.
He said the sheer volume of the material that had to be thoroughly absorbed was one factor, the other was the desire to make progress quickly, despite challenges such as pronunciation of English words that impacted on the relay of information.
"It was quite a journey .... the trainer kept on pushing us, even working in evening classes to ensure we got the required practice and knowledge needed to pass this.
The interview portion of the qualification was definitely the most daunting part of the process as you often get tested by your colleagues and customers, but it turns out to be slightly different when the product experts sit on the other side of the table... which I personally think is how these certifications should be done."
A journey of discovery
Pieter has 20 years' experience in the industry. His journey has taken him from running a modest 'one-man' services operation in Grabouw (upskilling himself through Microsoft courses) to heading up national teams on a technical level for top enterprises.
In 2002 Pieter began working with NBXs for 3Com, the first voice implementations he did, and then grew into VCX.
His recipe for success is based primarily on a passion for 'hands-on' practical experience, passion for technology and exposure to what he calls 'another side to IT', which is the human element and appreciation for the need to invest in- and support people.
"I worked for myself for a while between the farms in Grabouw in Western Cape and was contracted to build a fairly big network with some of the newest technologies at that stage. This was my first real project and gave me experience which I would otherwise never have been able to obtain just fixing PCs. I spent countless hours on this and also didn't have anyone to ask assistance from, which in fact assisted me in obtaining some much needed troubleshooting skills.
The second opportunity Pieter received was within the Department of Minerals and Energy on the helpdesk in 2002.
"It gave me insight into how an enterprise network works and what it takes to keep it running. I started out as a temp for one week and ended up working almost four years for the department before moving on into the enterprise support space."
After moving on from this post, Pieter was offered a position at Choice Technologies and joined the company in 2006. Two years later he formed part of a group who moved from Choice to ConvergeNet Networks and into Sizwe IT Group in 2008, where he has been for the last nine years.
The achievement places him at the pinnacle of his position at the company, but of equal significance - it reflects Sizwe's attitude to individual skills development and Pieter's personal view of ICT related success.
The seasoned IT network professional, father of two and motorbike enthusiast is adamant he would not have had the opportunity to broaden his knowledge were it not for the company, and there are no short-cuts to longevity in the ICT sector.
"I have a massive problem with guys that job hop ... you never get that final trust from your manager because they are always wondering when you are going to leave."
His advice to those considering a career in ICT: "Start from the ground up. Do not try and start at the top. IT doesn't work that way. You have to start from the bottom and work your way up. If you do not have the most basic experience you will most likely take much longer to reach the top."
Looking ahead, Pieter will continue to balance his management role with practical in-field design and implementation. In a few years he envisages a strategic executive role to oversee several verticals.
"I still want to get my hands dirty every now and then, go on courses and understand the technology more."