Tim Frost joins Talksure as new chief operating officer
Talksure, an Umhlanga-based financial services provider, is pleased to announce Tim Frost as its new Chief Operating Officer.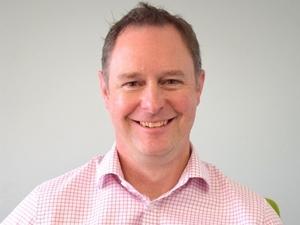 Frost joins Talksure with over 25 years of international experience across several industries in Africa, Europe and the US, having worked extensively in strategic and management roles in IT, data and analytics, supply chain and operations.
In his new position as COO, Frost will head up the operations group and will be responsible for leading Talksure's technology, data and analytics, customer services and quality assurance, facilities management, as well as strategic projects.
"I'm excited to be joining Talksure at a time of growth and development, as the business further builds out its products, channels, value chain capabilities and seeks to internationalise. The function of an integrated COO portfolio provides a great opportunity to unlock significant additional value for customers, shareholders and staff, particularly in the areas of data and analytics, through digital transformation, and in enhancing our customer experience," said Frost.
In his previous role as Vice-President of the Innovative Solutions Group at TransUnion, Frost ran a large team of consultants, analytics specialists, product managers, data scientists, and marketing and communication experts. Prior to this, he spent 12 years in various executive roles with Absa/Barclays, including as Head of Retail Bank strategy, setting retail strategy for the brand in South Africa and leading business development pursuits. Frost was also Programme Lead for Absa's multi-channel transformation programme in 2013, and oversaw Barclays Africa's retail expansion across 12 African countries prior to that.
Talksure's Managing Director, Jacques de Beer, commented on Frost's appointment: "Having worked in the industry for 25 years, Tim has a significant industry track record, and we are delighted that he is joining our team. He brings substantial industry leadership experience, and has the adroitness to execute our vision for the business and achieve our long-term goals, as well as drive Talksure towards the highest industry standards."
Academically, Frost holds several qualifications, including both Bachelor of Arts and Master of Arts degrees in Mathematics and Computer Science, which he obtained from the University of Oxford in the UK. In addition, he holds a Master of Philosophy degree from the University of Stellenbosch Business School and is a graduate of the International Executive Development Program at INSEAD Business School (France).