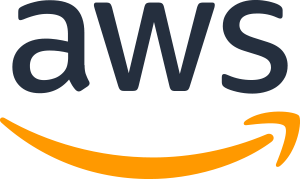 Driving growth and innovation through cloud technology
A complimentary Webinar Series brought to you by ITWeb and AWS
Public and private sectors across the globe are looking for cost-effective digital solutions. With digital transformation, they are turning to cloud technology and the possibilities it can open up for them.
AWS, together with ITWeb, is presenting a series of events focusing on the adoption of leading trends in cloud technology. During this series of events, we will explore the innovations, global competitiveness, process enhancements and cost savings that cloud technology can present. We will also explore some of the barriers inhibiting the adoption of cloud technology.
ITWeb and AWS have also launched a Cloud Survey, which will focus on how cloud technologies can drive growth and innovation in South Africa.
Join us for an individual session or register for all five and gain insights and best practice advice on how to enhance and secure your business processes by employing AWS cloud technologies.
Each session will focus on a specific aspect of AWS Cloud Technologies.
Learn how cloud technology is changing the public and private sector landscape in South Africa;
Find out how cloud can facilitate the implementation of emerging technologies and lead to innovative solutions;
Explore how cloud technology can enhance security, procurement and workforce management;
Understand the role of public and private sector collaboration in the driving of innovation;
Learn how the public can inform the formation of public sector policies that are progressive receptive to their needs through open engagement; and
How to upskill and train your workforce in order to effectively future-proof them for the jobs of the future.
This event is aimed at IT decision-makers in the public and private sector involved in cloud computing, namely:
Application(s) architect/administrator/system manager/support manager
Business analyst
Chief information officers (CIOs)
Chief executive officers (CEOs)
Chief technology officers (CTOs)
Enterprise architect
General manager (GM): IT
General manager (GM): IT infrastructure architect
General manager (GM): IT services
IT infrastructure architect/manager
IT operations manager
Group CIO
Group IT manager/director/executive
Head (of) IT
Head (of) IT infrastructure/architecture/operations
IT director/manager/operations/specialist/designer
ICT manager
Information architect
Information security analyst/officer/architect/specialist
Infrastructure manager/consultant/architect/specialist
IT security manager/officer/specialist
IT strategy/support/systems/architect
Project manager / data centre infrastructure
Solutions architect/manager
System(s) analyst/architect/designer/engineer/controller
Cloud solution architect
Cloud portfolio manager
Network manager/architect/engineer
Development teams, engineers, architects, system administrators, and developers
Data scientists
Public sector practitioners
Public sector executives
City managers
Public sector executive committee members
Which industries will benefit?
Companies from across all industries, such as:
Banks and financial services companies
Government and parastatals
IT and telecommunications
Software development
Logistics companies
Retail and leisure
Mining
Pharmaceutical and healthcare
Academic institutions
Ministries
Municipality
For 14 years, Amazon Web Services has been the world's most comprehensive and broadly adopted cloud platform. AWS offers over 175 fully featured services for compute, storage, databases, networking, analytics, robotics, machine learning and artificial intelligence (AI), Internet of Things (IoT), mobile, security, hybrid, virtual and augmented reality (VR and AR), media, and application development, deployment, and management from 77 Availability Zones (AZs) within 24 geographic regions, with announced plans for nine more Availability Zones and three more AWS Regions in Indonesia, Japan, and Spain. Millions of customers—including the fastest-growing startups, largest enterprises, and leading government agencies—trust AWS to power their infrastructure, become more agile, and lower costs. To learn more about AWS, visit aws.amazon.com