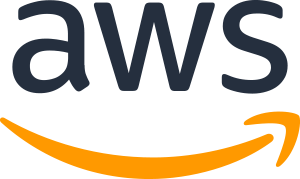 Explore cloud technology and the potential it bodes for the South African economy
Date: 22 September 2020
Time: 10:00-11:30 (GMT+2)
Duration: 1 hour, 30 minutes
Innovation enhanced service delivery in the health sector
A complimentary ITWeb webinar brought to you together with AWS
According to the National Digital Health Strategy for South Africa, 2019 – 2024, South Africa has fully embraced the potential of digital health technologies to improve the quality and coverage of healthcare, increase access to services and skills, and promote positive changes in health behaviours to prevent the onset of acute and chronic diseases.
The extensive involvement and use of technology being displayed in the war against viral and chronic diseases has not only set the scene for digital health to have a larger contribution towards our health and well-being but it has also exhibited the strength of public and private sector collaborations in the realisation of a better health system for all.
As a follow up to the rolling out of the AWS survey and webinar, which explored the cloud landscape in Africa and the investment in the AWS Africa (Cape Town) Region. The AWS Healthcare Webinar will explore how the progress to achieving South Africa's national health goals can be enhanced by improving government capacity to interact with the private sector in areas such as procurement, contracting and performance management. It will also evaluate how transparent collaboration between the public and the private sectors can lead to the development and innovative use of new and emerging technologies, such as cloud, mobile phones and new diagnostics, in the efficient delivery of health services.
Join us at this webinar to learn more about how the rapidly changing technological landscape, presents great opportunities for innovation in the health sector.
Innovation enhanced service delivery in the health sector.
Learn how to employ new technologies to provide health services to all communities;
The importance of creating integrated digital platforms for the development of health information systems; and
The crucial role of public and private sector partnerships in the improvement of innovation and service delivery in the health sector.
For 14 years, Amazon Web Services has been the world's most comprehensive and broadly adopted cloud platform. AWS offers over 175 fully featured services for compute, storage, databases, networking, analytics, robotics, machine learning and artificial intelligence (AI), Internet of Things (IoT), mobile, security, hybrid, virtual and augmented reality (VR and AR), media, and application development, deployment, and management from 77 Availability Zones (AZs) within 24 geographic regions, with announced plans for nine more Availability Zones and three more AWS Regions in Indonesia, Japan, and Spain. Millions of customers—including the fastest-growing startups, largest enterprises, and leading government agencies—trust AWS to power their infrastructure, become more agile, and lower costs. To learn more about AWS, visit aws.amazon.com