Uncover and Prevent Fraud Email archiving as a gold mine to support investigations
Register
22 June 2022 | Online
A complimentary ITWeb Webinar brought to you in partnership with iOCO, XTND and Mimecast
Date: 22 June 2022
Time: 10:00 (GMT+2)
Duration: 60 minutes
Find needles in haystacks. Uncover waste and abuse of company resources.
In the face of rampant fraud and corruption, remaining compliant, uncovering fraud and carrying out forensic investigations can be extremely challenging and time consuming. Even more so when the organisation doesn't know what it doesn't know, and no suspicious activities have been reported yet.
iOCO and XTND, part of the EOH Group of companies, in partnership with Mimecast, invite you to this must-attend session to discover how email archives offer a treasure trove of evidence and information, and how to use these archives to find forgotten information, connect the dots, defend your company and support forensic investigations.
Through iOCO's forensic business, XTND, and the Mimecast security platform of which iOCO is an elite partner, iOCO has developed a solution to support you in uncovering fraudulent activities through mail.
You will hear how iOCO's XTND uses Mimecast email archiving to delve into years of archives quickly and easily, searching email attachments and various keyword combinations to index and investigate suspicious communications and transactions. Hear local case studies and successes, such as EOH's turnaround strategy.
Discover how your organisation can search archived communications to support compliance, expose fraud and corruption, or find information and evidence to support your case.
Hear real world case studies on the creative and crafty ways in which white collar crime has been committed in South Africa, and learn how EOH harnessed anonymous whistleblowing tools and email archives to uncover years of graft and enable its successful turnaround.
You'll also learn how to implement an easy-to-use anonymous whistleblowing app to raise red flags and drive proactive compliance and best practice.
Discover

why Mimecast Email Archive is a gold mine to detect and expose fraud, and how to use it
Hear

real-world case studies of devious white-collar crime and how it was exposed
Learn

how anonymous whistleblowing and email archiving tools supported EOH's turnaround
Find out

how to harness archive exploration capabilities across your email and even instant messaging archives
If you are tasked with security, risk, governance or forensic investigations, this event is for you! Including:
CEOs, CIOs, CISOs, CTOs, CFOs, Governance, risk & compliance professionals, Internal auditors
Agenda
Panel discussion
Brian Pinnock, Senior Director of Sales Engineering, EMEA, Mimecast
---
iOCO is the technology software solutions company and ICT component within the EOH Group and offers a single point of contact for business across the ICT stack. We combine ease of engagement with a technology-agnostic approach to solution design.
iOCO sets the standard in best practice in ICT through a rigorous governance framework, mitigating risk for our clients and embracing a new way of doing business with a strategic technology partner.
iOCO serves clients across three lines of businesses: Digital, Services, and Technology:
iOCO Digital is where we digitally transform businesses, through bespoke application development, data, analytics, and automation solutions supported by our turnkey hybrid-cloud and security capabilities.
iOCO Services is the home to technology services and solutions based on human-centred design, largely driven by our network managed solutions and infrastructure manage and operate capabilities.
iOCO Technology is where iOCO delivers robust technology foundations through compute infrastructure, OEM application solutions and partnerships that represent the global technology landscape, supported by local delivery expertise.
Learn more at: ioco.tech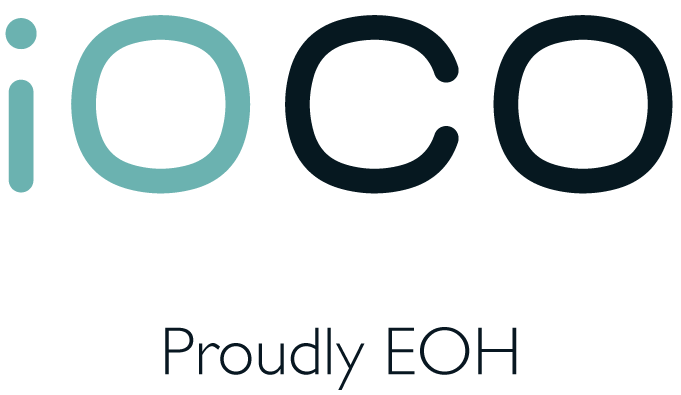 XTND powers the future, providing solutions that are essential to eradicate white collar crime. We empower organisation to become agents of change and to participate in creating a sustainable and prosperous future. We support organisations to analyse their vulnerability to fraud and unethical behavior.
Forensic Services aim to eradicate white-collar crime through:
Preventing - financial/asset/IP losses due to fraud, waste and abuse
Detection - of incidences/exposure to insurance claims/financial/asset/IP losses
Responding - to react and protect the customer from further harm with the aim to prosecute and recover losses suffered
Securing and maintaining protection against white-collar criminals on an ongoing basis
We are a level 1 BBB-EE contributor and a wholly owned subsidiary of the EOH Group.
Learn more at: xtnd.co.za

Mimecast was born in 2003 with a focus on delivering relentless protection. Each day, we take on cyber disruption for our customers around the globe; always putting them first. Our intentional and scalable design ideology solves the number one cyberattack vector – email, and thoughtfully integrates other essential capabilities.
Learn more at: www.mimecast.com