IndigoCube provides African companies with globally certified product managers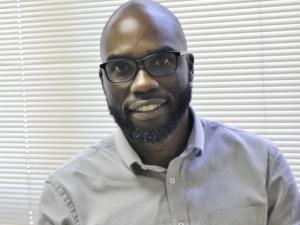 IndigoCube is the only African company to partner with the Association of International Product Marketing and Management (AIPMM).
The accreditation means it is now providing African organisations with Certified Product Manager training and qualification examinations that adhere with global standards.
"Digital businesses need certified professionals to cement the discipline and gain a competitive edge on their investment in business agility and agile methodologies," says Calton Nhando, digital consultant at IndigoCube. "The AIPMM certifications professionalise the discipline and cover every aspect of how businesses might learn what customers want and how they behave in a digital world."
African organisations can now access all the training on the framework and the product manager's body of knowledge (ProdBOK) materials on home turf to get product manager professionals certified, across five specialities.
The five specialities are Certified Product Manager, Certified Product Marketing Manager, Agile Certified Product Manager and Product Owner, Certified Innovation Leader, and Certified Brand Manager.
"People learn how to perform the specific roles in product management," says Nhando. "We show them the four different phases, for example, based on the product manager framework, how to progress from the conception of an idea to scoping, developing, testing and rolling it out. They learn everything from there to how to withdraw or retire a product.
"They also learn the various functions in product management, who is responsible for what, how the delivery team operates from the product manager to the developers, testers, analysts, product owners and all the others. They also learn about the value teams, their roles, and how they communicate and collaborate."
The certification courses walk people through how to create teams, how to work together across teams and the organisation's divisions, how to collaborate with developers in agile environments, and demonstrates how it applies across industries and sectors.
"This is not limited to organisations with digital product," says Nhando. "FMCG, for example, is not a software product, yet product management is still highly applicable."
IndigoCube undertook the certification and training of its own professionals to gain AIPMM accreditation as the first and only African Certified Testing Partner. AIPMM was founded in 1998 to promote worldwide excellence in product management through content, training, education, certification and professional networking. It offered the first industry and vendor-neutral certification exam for product managers in 2004.