The importance of 'bedside manner' in a business environment
Strategic account management helps to build trust, loyalty, innovation and profitability, but requires a consultant with the right 'bedside manner', says Keyrus.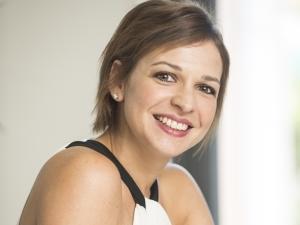 The key to success in solving complex business problems is the correct utilisation of data; but applying the correct tools to get the best out of such data is dependent on the specific industry, the individual organisation, and the particular business requirements at the time. Thus, the only way to be effective is for the consulting organisation providing the solution to strive to build long-term partnerships with its clients. In this way, they can focus on innovation and value-based solutions together.
According to Dr Vanessa Korb, head of strategic account management at Keyrus South Africa, this is the underlying foundation of what is termed 'strategic account management' (SAM).
"SAM involves coordinating the input and efforts of the Keyrus team and, together with research, formulating this into a client-focused strategy. Subsequently, it involves putting the account plan into action to maximise mutual growth, trust, loyalty, innovation and profitability," Korb says.
"In today's world of digital and data, we pride ourselves on bringing the human connection to each and every interaction with our clients. My role is diverse, with core functions not only as a relationship lead, but one that also encompasses a results driver, project manager, technical educator, innovator and collaborator."
Coming from a background in healthcare, where she worked closely with cancer, TB and HIV patients, Korb suggests that this positioned her well early on to understand the importance of benevolence.
"Although I have a PhD in medical biochemistry, ultimately I wanted to leave public healthcare and move into the field of healthcare analytics, and this is what motivated me to join Keyrus. The healthcare industry largely functions on an evidence-based approach and the belief that data is superior to expert opinion. In this sense, the healthcare industry recognised the value of data-driven decision-making long before other sectors. Keyrus has a strong global presence in the healthcare vertical and I came on board to help develop this particular market for Keyrus in South Africa.
"We believe that our differentiator lies in our ability to build value and innovation in partnership with the client. Bringing a human aspect to all the data and the vagaries of the tech world sets us apart. SAM is all about building relationships with clients. The fact that I have years of experience in delivering a good bedside manner to patients has positioned me to understand how to craft such relationships," Korb says.
"The only difference, of course, is that now, instead of applying an analytical mindset to clinical data, I work with business information."
Asked what she considers some of her biggest career successes to date, Korb points to the several international research papers she had published while working in the medical field. Most recently, she cites successful business transformations at a growing number of top-tier financial institutions, insurers, retailers and healthcare providers enabled by close relationships with these clients.
"I have also had the good fortune to travel to a number of countries around the world. Travelling exposes you to the cutting edge of what is going on internationally, knowledge which can then be utilised to deliver added value to the client. It also helps you to broaden your mind and makes it easier to accept and understand people, which in business terms means I am able to put myself more easily into the client's shoes and understand their requirements, as well as how to meet these needs successfully," she remarks.
"Earlier this year I hiked to Everest Base Camp - having never hiked before - which showed me a very different perspective on life. This demonstrates the fact that I never back away from a challenge.
"Today everything seems to be remote and online or little more than a voice on the other end of the telephone. With SAM, we focus on giving a name, a face and a personality to the clients we work with. After all, our goal is to work alongside them for many years to come, so it is vital for us to know the client inside out, on both a business and personal level," concludes Korb.