Dawn of the hyper-available enterprise
As customer demand rises, data must be hyper-available and businesses need to become hyper-connected.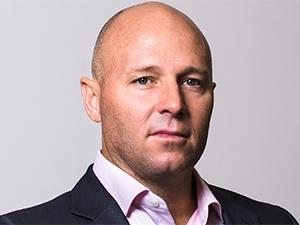 As the world becomes more and more connected, businesses need to wake up to the idea of becoming hyper-available enterprises.
This was the word from Gregg Petersen, regional sales vice-president for MEA at Veeam, who was speaking at the Gartner Symposium/ITxpo, in Cape Town, recently. He gave a simple example to illustrate his point.
"If you have children, take a moment to watch them using an iPad," he said. "What you'll see is that they are rather impatient. Sure, the average person gets antsy when they have to wait for an app to open or for something to download, but children take this to a whole new level."
Petersen didn't tell this story to lament how easily irked his children are; he used the example to showcase why modern organisations need to ensure their data is readily available, all the time. Working in the data protection space, he admitted that problems are inevitable. "The real question business leaders should be asking is how prepared they really are should something go wrong?"
Describing data as the 'new oil', he explained the amount of data a regular company manages today will grow by about 50 times in the next decade. Managing all of this information means merging traditional disciplines of data backup and recovery with new technologies.
Different stages of data management
Petersen went on to outline a few key steps that businesses should take when looking to become hyper-available and hyper-connected organisations. These include:
#1 Backups
"Backup is vanity, restore is sanity. What's the point of backup if you can't restore?" he asked, stressing how important it is that businesses have a system in place to verify the health and safety of their backups. "Do you know if you backups are corrupt?"
#2 Aggregation
For Petersen, any successful disaster recovery plan includes data aggregation to connect all the data scattered across multiple clouds into one easily manageable system. With this mastered, backup and recovery are improved in that you can get your data back more quickly, seamlessly, and comprehensively, he added. With data no longer siloed, you now have central management across a multi-cloud environment, and you can start to gain insights into how data growth can be managed.
#3 Visibility
"For me, this is one of the steps that people regularly avoid and don't pay much attention to," he noted. But with the right systems in place, IT leaders can view their entire infrastructure, from data centres and replication to backups, in a single place. This arms your IT department with the visibility to become proactive sources of value-added services, rather than costly and reactive fire-fighting units, able to better control any performance or data protection issues and successfully manage operations.
#4 Orchestration
Every business, regardless of size and industry, should be having conversations about disaster recovery, said Petersen. "But, as we all know, the effectiveness of your plan is only measured when a disaster strikes. Having the ability to move your workloads away from a 'down' site and move to a better area, or cloud, in a near instant, is the only real way to avert data downtime. Being able to simulate a potential disaster, and know how to side-step it, is a great way to provide tangible evidence that your investment in disaster recovery plan is providing business value," he continued.
#5 Automation
In this final stage, Petersen noted data becomes self-managing by learning to backup itself, migrate to ideal locations based on business needs, secure itself should any sinister activity occur and recover instantaneously.
"Data may be the new oil," he concluded. But this is only a reality if you have the right partner and solution in place to intelligently manage all of this information.
Read more about data availability by downloading this white paper.