Multi-cloud strategies must always factor in backup
More companies than ever are utilising multi-cloud strategies, but these organisations need to realise that just keeping your data in the cloud doesn't make it safe; it requires a proper backup strategy.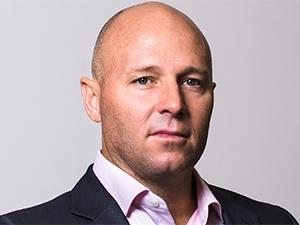 It is clear that South Africa is witnessing significant growth in the cloud, which is being driven by the benefits businesses are realising as they shift away from a standard licensing approach to that of the pay-per-use model.
What some organisations fail to understand, however, is that even if they are utilising the cloud, they still need to make provision to have backup copies of their data held off-site. Moreover, says Gregg Petersen, regional sales VP for MEA at Veeam, many of these organisations claim not to have the budget to pay for an off-site backup facility. This, he says, is where the idea of moving to a multi-cloud strategy comes to the fore.
"It needs to be remembered that over 50% of our customers utilise three or more cloud providers, a number that is surprisingly easy to achieve. Think about it: any business that makes use of Office 365 and Salesforce is already using two, so finding yourself using even more cloud providers than that becomes a relatively simple matter," he says.
"The challenge, as already noted, is that no matter where the customer's data lives, whether it resides in a managed, hybrid or a public cloud, they need to be able to recover lost data. This entails using not only snapshots, but also backups and data mirroring, in order to be able to fully protect the information."
Petersen points out that while it is a requirement of whatever cloud provider the organisation uses to maintain the infrastructure and connectivity it makes use of, the rest is still the responsibility of the customer. This is why it is important to educate companies about the importance of taking care of their backups.
"For those who maintain that they cannot afford a proper backup facility, I like to say that while backup seems to be vanity, recovery is definitely sanity. In other words, while it may seem expensive, it is nothing compared to the challenge you will face if you experience a disaster and aren't properly backed up. It is also important to understand that simply keeping your important data in the cloud doesn't make it safe; if an employee deletes a file in the cloud, it will still be gone, unless it has been backed up."
"When it comes to securing your data in this manner, Veeam speaks of having three directions for the cloud; namely to the cloud, from the cloud and between the cloud. To the cloud would be a basic backup and disaster recovery as a service solution, where you keep your data on-premises and drive a second copy to the cloud."
From the cloud, he continues, is effectively things like infrastructure and software as a service, where it is delivered by the service provider, but a copy is kept on-premises. Finally, there is between the cloud, which is where the organisation has, for example, decided to standardise on something like Amazon Web Services, but keeps a second copy of its data in Azure.
"It's worth remembering that a multi-cloud strategy of this nature can help to complement your company's GDPR and POPI strategies, as it assists with compliance. There are, after all, key elements of these laws that relate to keeping your data secure via encryption and maintaining a copy in an alternative location, knowing where your data is, something that can be done via geo-tagging, and testing regularly to ensure your backups are working and data can be easily restored.
"Ultimately, you need to ensure you understand where your data is, what is happening with it and that it is safe and backed up, no matter how many cloud providers or services you are using. Moving to a cloud provider may save you time and money, but it does not allow you to outsource the responsibility for securing your data. That responsibility will always fall on the company which owns the data, and is why it is more crucial than ever to ensure that all important company information is properly and effectively backed up at all times," he concludes.