The channel evolution
Customer demand is driving change within the channel.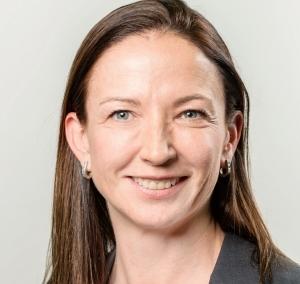 How does a channel partner set itself apart from the crowd? The simple answer is by giving customers what they want and being able to evolve quickly enough to meet their changing demands. As simple as the answer may be, delivering on that is no easy task.
Lisa Strydom, Channel Manager Lead at Veeam Software, says, "Channel partners are having to radically change how they do things in order to stay current in a highly competitive marketplace where the customer's requirements are constantly evolving."
What customers want
Today's customers want to consume their services differently. They are accustomed to on-demand applications on their devices that they can tailor to their very specific requirements, and want the same flexibility and ease of use from other providers. They no longer want to buy a box and only have access to the services contained therein. They want to pick and choose the solutions that will be useful to them, and only pay for what they consume.
This is driving customers towards the as-a-service model, where they allocate monthly Opex to a service provider instead of spending Capex on an outright purchase, such as building their own data centre, for example. "The demand is very much for flexibility and scalability, which the as-a-service model in the cloud is able to provide," says Strydom.
But it's more complicated than just providing services in the cloud. Customers are demanding availability on-premises but they want their disaster recovery as a service, which means that channel providers have to be able to provide hybrid cloud as an option. Or even take it one step further and enable customers to have multiple private clouds, if that's what they require, to help them adhere to the 3-2-1 rule (3 copies of your data, on 2 different media, 1 kept offsite) of data backup.
"It's all about being able to offer a choice," says Strydom. "All providers have different flavours of the same or similar solutions, the key is to be able to offer the customer the choice to find the right combination for them. Customers want flexibility in terms of where their data resides, and they want someone to manage that for them. You also be able to simplify complexity for the customer and provide them with a seamless experience.
"People want one-click solutions. They expect their data to be available anytime and anywhere. If what they're using doesn't offer what they want, they'll move on to a solution that does meet their demands. It's that simple."
Channel challenges
All of this presents the channel partner with three main challenges:
* How do they differentiate themselves against businesses offering similar solutions?
* What can they do to ensure that they keep up with changing customer needs?
* How do they manage the shift from selling a product with an annual licence fee to being a provider of solutions as a service?
The only way to overcome the above-mentioned challenges is for channel partners to change the way that they do business, says Strydom.
Channel partners are almost having to become niche consultants to their customers, which is driving them to address any lack of technical skills within the business.
"They're having to invest in upskilling their staff so that they can devise solutions that meet customers' needs. There's a generally acknowledged lack of IT skills in South Africa, and the only way to fill the gap between what customers require and what we're able to offer, is to improve the technical skills of internal resources. Of course, investing in educating staff also upskills people to move into new areas of the business and potentially open up new opportunities for the business."
Then there's the shift towards as-a-service solutions, where channel partners are moving away from selling once-off solutions and moving on to the next deal, and instead having to sell as-a-service offerings. This requires a shift in thinking for the channel partner, who's accustomed to invoicing for a product sold instead of receiving variable monthly revenue for on-demand, scalable services rendered.
Strydom comments: "We've seen some channel partners become early adopters of this new way of doing things. Others are almost being forced into it by their customers. Customers want to be given a choice in how they consumer their IT and we have to give it to them if we want to retain them as customers.
"A whole business can change because of changing customer demand, and in a bigger organisation, this change can take longer to implement. But they need to find a way to keep up or they'll simply lose the business. Agility is key, and smaller businesses often find it easier to adapt on the fly," she says. "The traditional reseller model of old no longer exists, and there's no set formula for the new version."