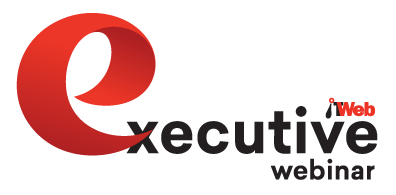 ---
Hybrid Multicloud with Power Systems
A complimentary Executive Webinar brought to you by IBM in conjunction with ITWeb
Cloud computing is a catalyst for today's organisations to run enterprise infrastructure including on-demand access to compute resources, disaster recovery solutions, invisible infrastructure maintenance, security patches, more effectively. Issues such as security, reliability, compatibility with on premise infrastructure and costs associated with cloud adoption have led to many organisations embracing a hybrid multicloud approach in order to expand their business opportunities and enable competitive agility.
ITWeb, in conjunction with IBM, presents an executive webinar exploring every facet of your hybrid multicloud vision, strategy and journey. The webinar will focus on helping you seamlessly integrate your hybrid multicloud strategy to maximise on your enterprise innovation and achieve the best results.
Join us at this executive webinar and learn how to get the security and reliability necessary for an effective hybrid multicloud strategy with IBM Power Systems.
---
Discover hybrid multicloud use cases, solutions and strategies that can help you seamlessly navigate your own hybrid multicloud integration with IBM Power Systems
Ascertain how, as an IBM Power Systems user running IBM AIX®, IBM i and Linux® enterprise apps, you can create a hybrid multicloud adoption roadmap in an approachable, secure and methodical manner
Find out how POWER9 servers can meet all the needs of your SAP HANA and SAS Viya environment with built-in virtualization and capacity on demand
Explore how to increase operational and budgetary flexibility by way of levering IBM Power Systems in both the public and private cloud
Find out how you can use IBM Power Systems to effectively host your Oracle database and application deployments to achieve superior economics, better reliability and resiliency
Learn how to start building innovative cloud-native applications leveraging Red Hat OpenShift, Kubernetes and containers
---
This event is aimed at IT decision-makers in small to medium enterprises involved in IT Infrastructure i.e. cloud, servers and data centres, management, namely:
Chief Information Officer (CIO); Chief Technology Officer (CTO); Chief Data Officer; Chief Innovation Officer; Chief Enterprise Architect Data Centre Manager; IT Infrastructure Manager; General Manager (GM): IT; General Manager (GM): IT Infrastructure Architect; General Manager (GM): IT Services Group CIO; Group IT Manager/Director/Executive; Head (of) IT; Head (of) IT Infrastructure/Architecture/Operations; IT Director; ICT Manager; IT Architect; Cloud Engineer; Cloud Architect
This executive webinar will explore why it's essential that every layer of your company's IT hardware and software stack remains secured – end-to-end.
Register for your complimentary slot today!
Which industries will benefit?
Companies from across all industries, such as:
Banks and financial services companies; Government departments, agencies and parastatals; IT and telecommunications; Software development; Logistics companies; Retail and leisure; Mining; Pharmaceutical and healthcare; Academic institutions
---
---
About IBM
IBM is a cognitive solutions and cloud platform company headquartered in Armonk, NY. It is the largest technology and consulting employer in the world, serving clients in more than 170 countries. With 25 consecutive years of patent leadership, IBM Research is the world's largest corporate research organization with more than 3,000 researchers in 12 labs located across six continents.
For more information, visit www.ibm.com.

---