Re-imagining the cloud
in a post-Covid world

Register
10, 11, 12 November 2020
A complimentary ITWeb webinar series
10, 11, 12 November 2020
Webinar Series
09:00 (GMT+2)
11:00 (GMT+2)
14:00 (GMT+2)
Online
Webinar
---
Accelerating the journey to the cloud to digitise quickly in the aftermath of Covid-19
As the global coronavirus pandemic saw entire workforces being sent home to work, massive portions of work and everyday life found their way onto cloud infrastructure practically overnight. For those who were well on the way in their cloud journeys, the cloud delivered, scaling dramatically and reliably to meet unprecedented and unplanned demand.
The cloud continues to deliver and prove its worth. It brings ubiquitous computing at scale, democratises technologies that were previously only accessible to the largest enterprises, and provides vital connectivity for businesses and people alike. It ensures users can access critical business information, while enabling secure real-time collaboration between co-workers.
Cloud computing has become much more than a limitless expanse of servers and software that companies pay to use over the Internet. It is the essence of modern computing, where services connect to meet a limitless number of application needs.
In the wake of COVID-19, cloud adoption has hit another growth spurt, with organisations across the board adopting hybrid, multi-cloud strategies to unlock the power of mixing and matching cloud services into solutions that address practically every business need.
Organisations in every sector have realised they need to plan strategically, despite an uncertain future. For CIOs and other IT leaders, the situation brings a once-in-a-lifetime opportunity to accelerate positive change and innovation for business.  
What does the future of cloud computing look like?

Demystifying and managing multi-cloud environments

How cloud is empowering businesses to move faster and deliver value

The New World of Work

Cloud-y Vision. How to Avoid the Storm

A zero trust approach to cloud platform security
Building a successful, hybrid, multi-cloud strategy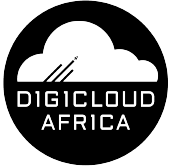 Join us for an individual session or register for all. Gain insights, best practice advice on your next steps in your cloud journey and the pitfalls to avoid.
---
Learn how organisations are responding to the need to accelerate their cloud journeys due to the COVID-19 pandemic. 
Explore the lessons they have learned, the challenges they have faced and pitfalls to avoid. 
Learn about the security challenges and solutions when journeying to the cloud. 
Hear about best practices in cloud across all aspects of the business. 
Receive practical advice on the next steps you can take to accelerate your cloud journey. 
Hear from leading corporates, industry experts and solution providers and have your most pressing questions answered.
Each session will focus on a specific aspect of the cloud –
choose which session(s) are most applicable to you or attend all of them!
Learn how to harness the power of the cloud to transform your business
and exceed customer expectations in the new normal!
Register your complimentary slot today!
---
CIOs, CISOs, CTOs, CDOs

Directors, heads and managers of:
IT, IT strategy, technology
Network/enterprise architecture
Digital (transformation)
Cloud architecture
Customer experience
Cyber/information security
Data strategy
AI/automation/IOT
Business continuity
Senior solution/network architects
Which industries will benefit?
Financial services
Retail/FMCG
Manufacturing/mining/construction
Healthcare/pharmaceuticals
Government/parastatals
Education
Supply chain/logistics
Professional services
---
---
---
---