It's all hands on deck for SA's digital future
The arrival of local Azure data centres shows SITA's commitment to using digital services, says Setumo Mohapi, CEO of SITA.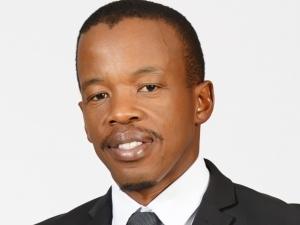 We are all familiar with the hyperbole of technology: digital can change the world for the better by making it faster, smarter and more connected. The sentiment is true, but digital technology is not a genie ready to pop out of the lamp and grant our wishes. For all the good that it can do, digital actually does nothing, just as a hammer doesn't actually drive the nails in. It still needs that person adding the energy to get things done.
This is the purpose of SITA, explains its CEO Setumo Mohapi. The State Information Technology Agency is meant to stand at the frontier of new possibilities in the country, wielding technology and helping others make sense of these new opportunities: "We are not a procurement agent business. We don't manage procurement actions. We did procurement as a way of enforcing certain standards, uniformity and interoperability in government infrastructure."
Yet, while this is still a part of SITA's purpose, its mandate is made abundantly clear in the act that established the agency: improve service delivery to the public. This is a clear benchmark to follow, one which Mohapi has plenty of examples for: "Look at education. How many students finish that 12-year journey? That's an easy metric to follow. Now, what might be the problems around that? Can we help teachers do their jobs better? Can we address transport for children in rural areas with an Uber-style model? We can personalise it: in your own world, has government improved service delivery for the things you care about in the past 10 years?"
Catalyst for change
This is the call to action Mohapi puts to his own staff, backed by catalytic initiatives such as hackathons and the establishment of an e-government department. The agency has also shifted gears away from procurement and towards creating orchestration layers that other parts of the state can use. Part of this includes a government cloud as well as engagement with private sector platforms. The arrival of local Azure data centres has everything to do with SITA's commitment to using those services.
Things at SITA are changing, but it's not enough. To realise the potential of the digital era, everyone should be included. This extends both to the rest of government as well as the private sector. But this is not talking of partnerships, it runs a lot deeper. It's about establishing an ethos that everyone can share in: "My job is to make your life better, to make sure you get to be a success. I use technology, the thing I love, to make it happen. That's the fundamental job at SITA, to continuously improve the nature of public services. That includes creating assets that everyone can use. Look at data. Data can create a public/private interface that can be much richer, so the private sector can react so much better to government problems. We can help lead how to package and share such data."
It's a blueprint clearly in full force for the upcoming NDP Hackathon. Due to happen in November, the build-up to this event is being measured by numerous engagements with government and private companies, including mentorship as well as opportunities for small technology resellers to expand into the exciting world of software development. In a way SITA is the platform for change through digital, providing the tools and collaboration opportunities between the many different parties who can make a difference.
A new relationship
This is the embodiment of the kind of technology-centric vision that South Africa needs more of. But, in a world where change is the norm, those who remain static will be left behind. That includes the technology providers that sell equipment to the government. To those, Mohapi cautions: "We also need a different relationship with OEMs. A static world is about extracting value out of the things they have been providing, so they increase maintenance costs. But, from my view, I get the same value with added inflationary costs. We need a different relationship with them. If they can add value, they can gain value from SITA. SITA is going to groom companies and work with those that create value all the time."
The old SITA is fading with the past. Replacing it is a dynamic agency that lives the values of the digital era: collaboration, problem-solving and always on the hunt for better ideas. The NDP Hackathon, open to companies, government departments and people across South Africa, takes the step of opening that vision beyond SITA's doors.