Cloud Technology:
An Enabler of Business
in the Digital Era
22 & 23 June 2021 | Online
09:00 | 11:30 | 14:30 (GMT+2)
Industry experts, corporate executives and solutions providers
will share insights on the following themes:
REGISTER your complimentary slots for the following webinars

Cloud technology as an enabler of digital transformation
23 June 2021
In this digital era, it is crucial for the businesses to integrate latest technologies to ensure maximum efficiency, competitiveness and profitability. Cloud computing, which enables organisations to get the most out of their data, brings flexibility that is needed for innovation by eliminating delays associated with updating legacy infrastructure. Cloud computing is one of the corner stones of digital transformation as it offers more rapid features delivery, stability of operational environments, easier collaboration and much more time to innovate.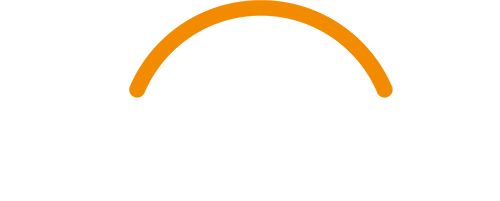 The benefits of a True Cloud Native Architecture
22 June 2021
For many companies around the world and across industries, it's no longer a question of whether to adopt cloud applications. Instead, it's a question of which applications are best delivered as cloud services and how to migrate from current on-premises systems. In order to exploit the advantages of cloud computing, organisations have adopted cloud native architecture, which enables them to develop and deploy software faster and update it more frequently to achieve great business outcomes.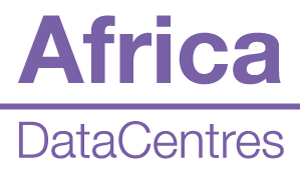 The current state and the future of Data Centres in Africa
23 June 2021
With organisations turning into digital enterprises that are driven by big data and cloud native architecture, data centres have become central for every business as they have evolved alongside every other business sector to support the demands of these modern-day computing requirements. This webinar will explore the state of data centres in Africa following the digital disruption that has come about since the advent of COVID-19.

Ransomware protection and augmenting data protection strategies to deal with it
22 June 2021
According to a recent study, 60% of organizations dealt with a ransomware attack in 2019. More incredible, 13% faced daily threats. As there's no guarantee that a perpetrator will honour the terms of the ransom, preventing ransomware through cybersecurity best practices is your best option. It's time to prepare. Join this webinar and learn more about how to identify your vulnerabilities and get ready to fight back.

Building a successful hybrid, multi-cloud strategy
22 June 2021
Every organisation's business needs are unique and thus a blanket approach to cloud adoption will not work. This webinar will discuss the great rise in the adoption of hybrid cloud as enterprises seek to satisfy their varying needs with solutions from a number of providers and also hybrid cloud architecture's, great advantages such as lowering costs, providing great scalability, agility and flexibility.
Enabling the digital business though collocation, public,
private hybrid and multi-cloud.
The era of the digital business is upon us and in order to thrive in this new business environment, organisations have to adopt new IT infrastructure that enables them to innovate faster and more efficiently while meeting and exceeding the fast changing customer needs and expectations; respectively. Data centre solutions providers are making great investments in to meet the demands of the digital economy as business entities are employing different infrastructure solutions such as collocation, public, private hybrid and multi-cloud.
During this series of webinars, we will study how organisations are quickly developing and deploying new software solutions with enhanced compliance and security, and reduced costs through hybrid and multi-cloud technologies. Various industry experts and leading cloud solution providers will share their wealth of knowledge on how cloud technologies are a pillar of digital transformation. We will also examine the current state of data centres in South Africa and what the future holds for this sector, which is crucial in enabling the various aspects of the ongoing digital transformation such as remote working, online learning and e-commerce.

Learn

about current state and the future of data centres in South Africa.

Find out

out how to supercharge your business with cloud technologies.

Discover

how the agility, flexibility and scalability of cloud architecture increase productivity.

Enhance

your knowledge regarding the changing data protection techniques and tools to reflect the "new" business requirements related to the adoption of hybrid and multi-cloud strategies.
ITWeb Cloud & Data Centre Webinar Series will be of considerable interest to a wide range of businesses with a broad range of functions, including, but not limited to, Chief digital officer who oversees all of IT, CIO, CSO, CTO, Chief Executive Officer, Cloud portfolio manager, Data centre manager, Enterprise architect, Infrastructure manager, and network manager.
Vmware
VMware software powers the world's complex digital infrastructure. The company's cloud, networking and security, and digital workspace offerings provide a dynamic and efficient digital foundation to over 500,000 customers globally, aided by an ecosystem of 75,000 partners. Headquartered in Palo Alto, California, VMware is committed to being a force for good, from its breakthrough innovations to its global impact.
Visit: www.vmware.com

Workday
We started by asking questions.
Why is enterprise software so hard to use? What do businesses need to support change? And how can we give people more time back for what really matters?

We listened to the answers.
Our curiosity led us to create something new – a finance, HR and planning system that evolves as business evolves and a company that's out to do right by employees, customers and the world.

And we haven't stopped since.
We partner closely with our customers to understand their needs. Then we innovate like crazy to give them the technology to get there. Together, we're shaping the future of work.
Visit: www.workday.co.za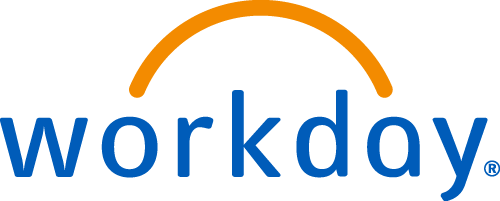 Africa Data Centres
Africa Data Centres is the continent's largest and truly only pan-African vendor- and carrier-neutral data centre provider. Our facilities have become interconnected digital hubs to African markets as well as major continental subsea cables. Bringing global skills to local markets, we act as a trusted partner for rapid and secure data centre services and interconnections across the continent.
Visit: www.africadatacentres.com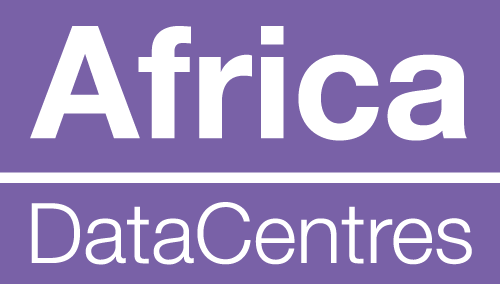 Hyland Software
With a range of cloud-based technologies, solutions and services to make organizations quick and agile, Hyland helps organizations across the globe manage information, simplify processes and connect systems. Serving as a content services hub, Hyland provides a complete view of the right information to the right people, where and when they need it. Expertly tailored solutions from Hyland intelligently automate the workplace to improve the way organizations manage information and processes for teams like accounts payable, human resources and contract management.
Visit: www.hyland.com

Pure Storage
Pure Storage (NYSE: PSTG) gives technologists their time back. Pure delivers a modern data experience that empowers organizations to run their operations as a true, automated, storage as-a-service model seamlessly across multiple clouds. One of the fastest-growing enterprise IT companies in history, Pure helps customers put data to use while reducing the complexity and expense of managing the infrastructure behind it. And with a certified customer satisfaction score in the top one percent of B2B companies, Pure's ever-expanding list of customers are among the happiest in the world.
Visit: www.purestorage.com