Nokia remains upbeat about Africa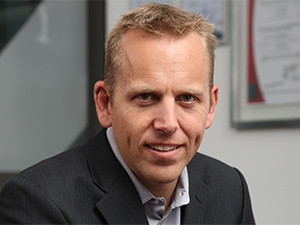 Finnish network equipment-maker Nokia remains upbeat about its growth prospects in Africa, despite a slowdown in many of the continent's fastest-growing economies, a senior company executive said yesterday.
Nokia, which sold its once-dominant mobile handset business to Microsoft in 2014, deals in Africa mostly with telecommunications operators and governments, both of which have been hit by weaker currencies and slower economic growth.
But a growing wave of consolidation in the sector is forcing mobile operators to step up investment to take advantage of the spectrum they gain, said Nokia Solutions and Networks head for Southern Africa Deon Geyser.
"Worldwide growth is flattish, but Africa is a pocket of growth for us," he told Reuters in an interview on the side lines of the AfricaCom 2015 conference.
The region Geyser manages, which stretches from South Africa to Tanzania, is heavily dependent on commodities exports, and Geyser said the fall in the oil price had "hit a few key economies and subsequently the way they invest".
However, he said fundamental technology trends remained unchanged and the company was "bullish" about Africa.
"You still have a significant amount of voice growth, even though revenue is flat, and you still have significant growth in data," he said.
Nokia's dominant networks division last month reported total net sales of EUR2.88 billion in the third quarter, down 2% from a year earlier but up 5% from the second quarter.
Out of that total, the networks division reported net sales of EUR298 million in the Middle East and Africa in the third quarter, up 6% from a year earlier and up 1% from the previous quarter.
GDP growth in oil-rich Angola is forecast to fall to below 4% this year from 12% three years ago, while Zambia is also set slow to around 4% on the low copper price.
But these numbers won't derail the general trajectory of telecoms spending on the continent, Geyser said.
"The consolidation on the continent will be good for us."
Nokia has launched an offer to take over rival network gear-maker Alcatel-Lucent in a deal originally valued at EUR15.6 billion.