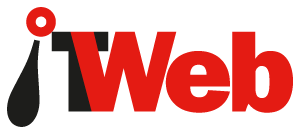 The business technology media company

A vital resource for South African IT decision-makers, ITWeb delivers news and information through diverse content platforms, including digital, print and events.

Since its launch in 1996, ITWeb has grown from a small online pioneer to a business technology-focused publishing house that dominates the sector.
ITWeb operates a daily technology news portal, publishes two print titles and a series of annual publications, hosts conferences and forums, and owns related businesses within the information technology space. It is recognised as a trusted voice in South African IT publishing and is the first port of call for an audience that ranges from entry-level technology professionals to C-level decision-makers, and from tech enthusiasts to industry analysts.
To its customers, advertisers and sponsors, ITWeb offers complementary platforms to reach all the major players in the information and communications technology industry, non-consumer buyers of such technologies and tens of thousands of business decision-makers.
---

---
South Africa's premier online news service for specialised IT industry content, ITWeb caters for over 200 000 discerning IT professionals each month.
ITWeb online www.itweb.co.za was launched in 1996 – well ahead of the Internet boom – as a single source of news and information about South Africa's information technology sector. It has become a trusted voice and is the first port of call for relevant, up-to-date news, information and analysis for technology professionals, CIOs and other IT decision-makers, as well as tech-savvy CEOs and CFOs. Our vast database of previously published articles represents the single biggest archive of information on the local information and communications technology sector.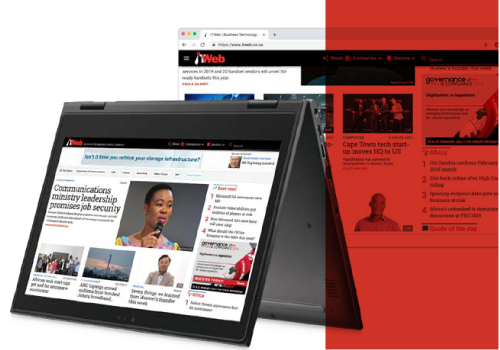 Our tailor-made media platforms complement each other and offer unique benefits to our clients:
Enabling a 360-degree B2B publicity and marketing strategy.
Keeping our clients top of mind among customers and prospects who make tech-buying decisions.
Generating leads and providing insights into what business customers really want.
Our tailor-made media platforms complement each other and offer unique benefits to our clients:
Virtual press office
Banner/display advertising
Section/portal sponsorship
Keywords sponsorship
Independent surveys
Videos
Webinars
Sponsored content/profiles
Digital infographics
Sponsored surveys
Sponsored content/profiles
Digital infographics
Sponsored surveys

---
---
ITWeb Events delivers events that are relevant, well-timed and address a real business need for both the delegates and the vendor market.
Our experienced team researches and develops high-quality events that meet the needs of business executives and IT decision-makers who are looking to adapt and evolve their organisations. Industry experts, key vendors and top ICT professionals share ideas and information and discuss the latest best-practices.
Our internal and external advisory boards provide valuable insights that ensure we deliver only pertinent programmes that create a knowledge exchange platform, deliver powerful market impact, and offer networking opportunities with senior decision-makers and leading experts. Our content is unrivalled in its relevance: we strive to create an agenda that speaks to your most pressing needs, with top-level keynote, multiple tracks, break-away sessions, demo labs, networking opportunities, training and workshops, panel discussions, 1:1 interviews and audience participation and interaction.
All our events can be delivered either virtually or in person. Through the first half of 2021, we will be hosting all our conferences and forums virtually, in response to the COVID-19 pandemic. We strive to ensure the safety of our attendees and partners during this time of uncertainty. We will resume in-person events once it is safe to do so.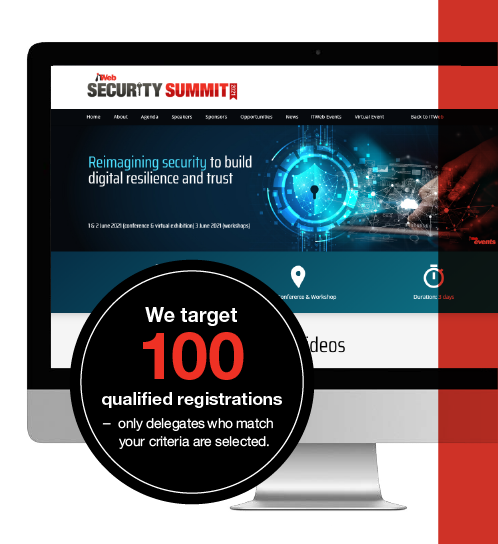 We deliver: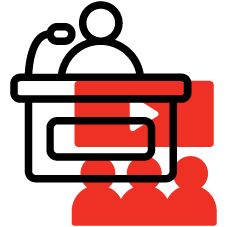 Topical ICT industry conferences, summits, and workshops.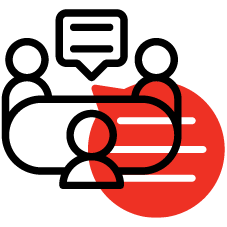 Exclusive executive forums and banquets developed in collaboration with individual clients.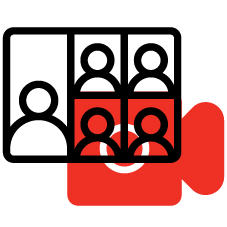 Webinars developed in collaboration with individual clients.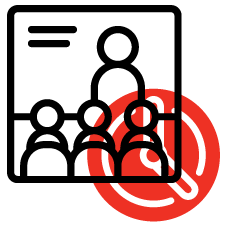 Free-to-attend industry conferences with a focus on both content quality for delegates and sponsorship value.
---
---
The monthly magazine for IT executives and business decision-makers, Brainstorm provides insight and analysis on the trends and issues affecting the intersection of the worlds of technology and business in the digital age.
With independent, hard-hitting journalism, entertaining writing, interesting content, top-drawer photography and elegant design, Brainstorm remains the most influential South African business IT monthly, reaching 10 500 executives and decision-makers every month; furthermore, it is the medium of choice for technology media buyers. In-depth, critical analysis of trending topics: 'big picture' stories in business technology. South Africa's most influential business IT monthly.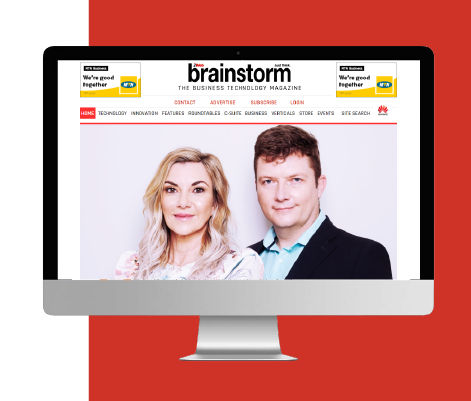 Offering unique editorial and advertising platforms: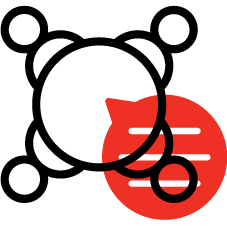 C-Suite roundtables – providing exclusive networking opportunities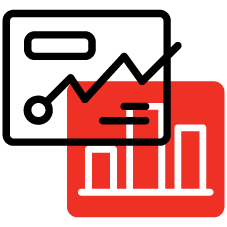 Special Focus reports – a premium company profile publication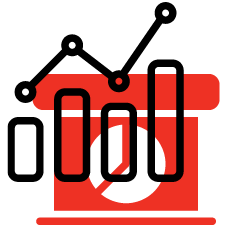 Infographic White Boards – explaining complex technology in simple terms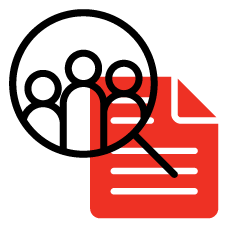 Editorial supplements on key ICT topics – in-depth focus on topical trends
---
---
The Margin
The Margin is ITWeb's channel-focused publication centred on the business of selling technology. Produced on a quarterly basis, the magazine offers insight and analysis on the trends and technologies affecting South Africa's ICT channel, today, and into the future.
The Margin magazine addresses issues relevant to all channel players – from the biggest market-leading vendors, to small standalone IT retailers.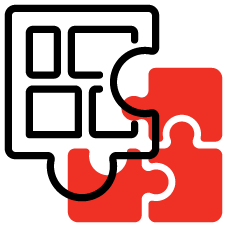 It also features the people who shape and sell the products, solutions, services and technologies that are defining the industry.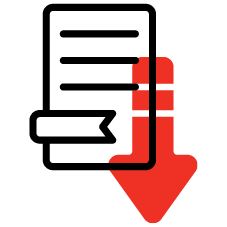 In addition to being made available in print, The Margin is offered online and is downloadable in PDF, and for iPad and Android tablets.
With a controlled, free distribution in print, The Margin reaches an audience of 5 000 targeted and focused South African ICT channel readers, including vendors, distributors, consultants and ISPs, and companies of all sizes.
---
---
ITWeb Africa is dedicated to providing quality news coverage and analysis of Africa's ICT sector.
It targets IT professionals, business people and technology enthusiasts across the African continent and worldwide. It publishes daily news, analysis, features, market reports, and insights into the continent's rapidly changing telecoms and technology industries to help those with interests in these sectors stay in the loop, like IT and business professionals, traders, investors, entrepreneurs, industry experts, and start-ups.
Talking to analysts and experts about developments in this sector, reporting on financial results and tracking developments of the ICT industry are aimed at keeping this knowledgeable audience, which is based in Africa and elsewhere, up-to-date with the events and developments on the continent.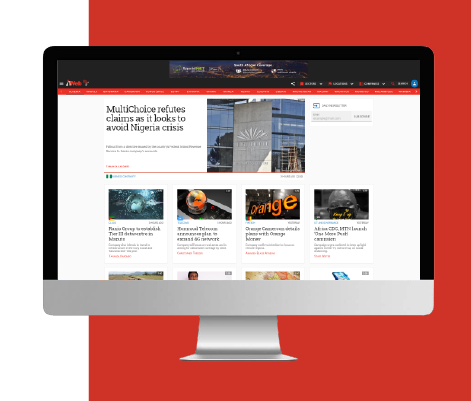 All of this information is provided with the necessary local perspective required to understand what is happening on the ground. In addition to South Africa, ITWeb Africa has correspondents in Kenya, Zambia, Zimbabwe, Nigeria and Ghana. Future plans include expanding the network of journalists to nations such as Egypt and parts of Francophone Africa.

---
---
CareerWeb
CareerWeb was launched in June 2000 and specialises in IT and telecoms jobs. The site provides ICT jobs from the top employers in this market. It offers ICT professionals a premier career website where they are able to apply for jobs and connect with the most sought-after employers via one platform.
This makes CareerWeb the perfect place for advertising ICT job vacancies and targeting skilled ICT professionals within SA. CareerWeb's network spreads nationally, connecting with over 100 000 ICT professionals in SA. CareerWeb connects ICT professionals to the some of the best companies in SA.