Cell C hikes prices in 2017
Cell C, which for years has tried to entice customers away from other service providers with its competitive prices, has announced widespread price increases for both contract and prepaid customers.
The price of data bundles will be hiked by between 8% and 25% next month, while out-of-bundle call rates will increase by between 10% and 25% per minute as of 1 February.
In a letter to customers, Cell C says towards the end of 2016 the mobile operator assessed its entire product offering and decided that certain pricing and product changes would come into effect at the beginning of February 2017.
"We confirm that in terms of your subscriber agreement with Cell C, as well as the Consumer Protection Act, Cell C has the option of varying any of its charges from time to time, by means of publishing an amended tariff plan and submitting such tariff plan to ICASA, and by informing you before any of these charges are varied," Cell C says in the letter.
These charges include applicable connection fees, subscription fees, usage charges, SIM card fees and goods fees. Cell C says it will submit its amended tariff plan information to the Independent Communications Authority of South Africa (ICASA) as per the current regulations.
Hiking it up
The full list of price changes was announced via a notice on the Cell C Web site, which shows a 25MB bundle now costs 25% more (from R8 to R10); 50MB of data has increased in cost by 23% (from R13 to R16); 100MB has increased 16% (from R25 to R29); 300MB is up 8% (from R60 to R65); and 500MB of data now costs 10% more (from R90 to R99).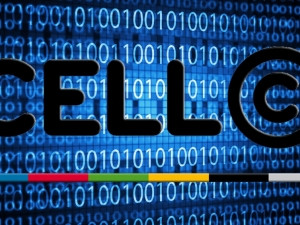 Cell C's Daily Data Bundles have increased in cost by between 7.7% and 33%, while WhatsApp bundles now cost 60% more - up to R12 from the previous R7.50.
SmartData contract prices include a 15% increase for the SmartData 500MB contract, from R39 per month to R45. The SmartData 1GB contract now costs R75, up almost 9% from R69, but the SmartData 10GB contract has dropped 14% from R349 to R299.
Some of the biggest price hikes come from the Prepaid Broadband Once-Off Allocation products, which are once-off bulk data purchases that are valid for one year. The cost of 100GB of data used to be R999, but has now increased by 50% to R1 499. Buying 200GB of data has also increased by 25%, from R1 599 to R1 999.
Out-of-bundle data rates for all SmartData TopUp plans will increase 11% per MB, from R0.99 to R1.10, while prepaid customers' out-of-bundle call rates will also increase by 11%, to R1.10 per minute.
Prepaid out-of-bundle data rates have also all been adjusted to R1.10 per MB, which is a 10% increase for those on the MegaBonus package (from R1 to R1.10); an 11% increase on SUPACHARGE, Sharks Mobile, Trace Mobile, Bhansela Data, and AVBOB plans (from R0.99 to R1.10); and a 39% rise for the EasyChat package (from R0.79 to R1.10).
The only prepaid package that has seen a price drop for the out-of-bundle data rate is the 66c package, which has dropped by 45% from R2 to R1.10.
The notice says Cell C is also removing the free WhatsApp benefit on TRACE Mobile prepaid packages from 1 February, and customers will now have to buy WhatsApp bundles or use their airtime to continue to use WhatsApp.
Rising voice
In terms of voice contracts, there will be widespread changes to monthly subscription fees. A large number of monthly subscriptions are going up by between 8% and 14% from February. The majority of contracts - including the StraightUp 400, SmartChat 2GB, ActiveChat 110, ActiveChat 220 and All Week 100 - are all going up 10%.
The SmartChat 1GB is rising by 11% per month (from R99 to R110), and the StraightUp 30 contract will increase by 14% (from R35 to R40).
For postpaid customers, out-of-bundle call rates will increase by between 10% and 25% per minute. All StraightUp, StraightUp TopUp and Hi5 contracts will now have out-of-bundle call rates of R1.25 per minute, a 19% increase from R1.05; out-of-bundle calls on all SmartChat and SmartChat TopUp contracts will increase by 10%, from R1.50 to R1.65; and out-of-bundle call rates for Chatmore 200 and 400 contracts will go up by 25%, from R0.79 to R0.99.
The price increases come as Blue Label Telecoms prepares to buy a 45% stake in Cell C for R5.5 billion. This is part of a planned recapitalisation of the company, which would see the Cell C management and staff own 25% of the issued capital, and 3C Telecommunications hold the remaining 30% of the company. The recapitalisation is also meant to reduce Cell C's net debt to approximately R8 billion.
Over the years, Cell C has tried to entice customers away from other service providers with its competitive prices as well as controversial contract buyout promotions, which offered customers up to R20 000 to buy themselves out of their existing contracts with rivals like MTN, Vodacom and Telkom Mobile.
PREPAID
Item
Package / plan affected
Old Price
New Price
Data Out Of Bundle (Rate/MB)
66c
R2.00
R1.10
MegaBonus
R1.00
R1.10
SUPACHARGE, Sharks Mobile, Trace Mobile, Bhansela Data, AVBOB
R0.99
R1.10
EasyChat
R0.79
R1.10
Calls Out of Bundle (Rate/Min)
SUPACHARGE
R0.99
R1.10

CONTRACT VOICE
Item
Package / plan affected
Old Price
New Price
Monthly Subscription fee
StraightUp 30 / StraightUp 30 TopUp
R35.00
R40.00
StraightUp 50 / StraightUp 50 TopUp
R55.00
R60.00
StraightUp 100 / StraightUp 100 TopUp
R110.00
R120.00
StraightUp 200 / StraightUp 200 TopUp
R220.00
R240.00
StraightUp 400 / StraightUp 400 TopUp
R440.00
R485.00
StraightUp 800 / StraightUp 800 TopUp
R880.00
R950.00
Hi5
R165.00
R180.00
ChatMore 200
R159.00
R179.00
ChatMore 400
R319.00
R349.00
SmartChat 1GB / SmartChat 1GB TopUp
R99.00
R110.00
SmartChat 2GB / SmartChat 2GB TopUp
R199.00
R220.00
SmartChat 3GB / SmartChat 3GB TopUp
R249.00
R270.00
SmartChat 6GB / SmartChat 6GB TopUp
R449.00
R490.00
SmartChat 8GB / SmartChat 8GB TopUp
R599.00
R650.00
CasualChat Anytime
R130.00
R145.00
CasualChat 100
R115.00
R125.00
Casual SMS
R115.00
R125.00
ActiveChat Standard
R150.00
R165.00
ActiveChat 100
R250.00
R275.00
ActiveChat 220
R399.00
R440.00
All Week 100
R100.00
R110.00
BusinessChat 400
R650.00
R715.00
BusinessChat 700
R1100.00
R1200.00
BusinessChat 1000
R1500.00
R1650.00
BlackBerry All Week 100
R199.00
R220.00
BlackBerry CasualChat 100
R139.00
R150.00
Calls Out of Bundle (Rate/Min)
All StraightUp and StraightUp TopUp
R1.05
R1.25
Hi5
R1.05
R1.25
Chatmore 200 & 400
R0.79
R0.99
All SmartChat and SmartChat TopUp
R1.50
R1.65
Data Out Of Bundle (Rate/MB)
Smartchat Postpaid
R0.79
R0.99
All SmartChat TopUp
R0.79
R1.10
All StraightUp TopUp
R0.99
R1.10

DATA
Item
Package / plan affected
Old Price
New Price
SmartData Bundle
25MB
R8.00
R10.00
50MB
R13.00
R16.00
100MB
R25.00
R29.00
300MB
R60.00
R65.00
500MB
R90.00
R99.00
DataExtenda Bundle
30MB
R11.00
R12.00
Daily Data Bundle
20MB
R3.00
R4.00
50MB
R7.00
R8.50
100MB
R13.00
R14.00
WhatsApp Bundle
WhatsApp Bundle
R7.50
R12.00
Prepaid Broadband Once-off Allocation products (once-off price)
100GB (valid one year)
R999.00
R1499.00
200GB (valid one year)
R1599.00
R1999.00
Prepaid Broadband Monthly Allocation products (once-off price)
1.2GB (100MB every 30 days x 12m)
R89.00
R99.00
2.4GB (200MB every 30 days x 12m)
R79.00
R159.00
SmartData Contract
SmartData 500MB (incl. TopUp)
R39.00
R45.00
SmartData 1GB (incl. TopUp)
R69.00
R75.00
SmartData 10GB (incl. TopUp)
R349.00
R299.00
Data Out Of Bundle (rate/MB)
All SmartData TopUp plans
R0.99
R1.10