Tech drives demand for safety devices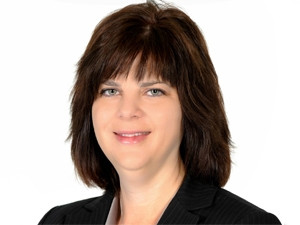 In a consumer electronics world dominated by smartphones, tablets and HDTVs, a new market category is generating South African consumer buying interest - safety devices.
An Accenture survey of 1 000 local consumers, focused on consumer technology spending and usage, found that 81% are interested in a home safety and security monitor, 80% in an in-vehicle navigation system with real-time alerts, and 71% in a personal safety monitor.
Accenture says safety devices deliver a wide range of capabilities - home safety and security monitors include remote video monitoring; solutions to protect against potentially disastrous outcomes from fire, carbon monoxide and intrusion; and systems that respond to medical emergencies.
In-vehicle safety systems include night vision devices; front/rear end collision alarm warning; and lane changing/blind spot warning systems. Personal safety monitors can provide emergency assistance at the touch of a button, the consultancy firm says.
"Technology is connecting devices, providing an additional level of information through the real-time processing of large amounts of data," says Tammy Whyman, MD for strategy practice at Accenture SA.
"For example, a driver's in-vehicle navigation system can link with a city's video surveillance system and warn the driver of suspicious behaviour on his route. At the same time, his smart watch can monitor his vital signs and send for an ambulance in the event that his health is compromised."
She adds that technology advances have allowed for real-time processing of data that is crucial for predicting behaviours, rather than reacting to events once they have occurred.
In addition, the survey found significant South African consumer interest in wearable technologies. Some 65% of South African consumers are interested in buying wearable technologies such as fitness monitors for tracking physical activity and managing personal health.
Many are also interested in buying smart watches (62%) and Internet-connected eyeglasses (55%). And when it comes to the more traditional consumer devices, 64% of South African consumers are interested in purchasing a smartphone within the next year, while 51% and 46% are interested in purchasing a tablet or HDTV, respectively.
"The consumer electronics industry is undergoing massive transformation as consumers become more connected to an increasing array of digital products and services, anywhere, anytime," Whyman says.
Big-bang disrupters
She adds that as smartphones and tablets become commonplace, the focus of consumer interest is shifting.
"Wearable devices, digital health and other forms of digital applications are gaining momentum as empowered consumers add products and services to their digital portfolio."
She also points out that in emerging markets such as India and SA, consumers express an even higher interest in the new digital products than consumers in developed markets do.
Whyman believes the interest in wearable technology underscores the growing consumer desire to be more digitally connected at all times.
"Wearable devices create an unobtrusive way to stay connected with little effort or inconvenience. In South Africa, 65% of consumers are interested in buying wearable technologies such as fitness monitors for tracking physical activity and managing personal health, reflective of the active outdoor lifestyle of South Africans. Given the relatively large security market in South Africa, one can envision South African start-ups and established firms taking a role in security related digital applications."
She is also of the view that entire product lines and whole markets are being rocked by new offerings that consumers find so attractive they will pay a premium for them and render the traditional price-performance trade-off irrelevant.
"Accenture calls these 'big-bang disrupters'. To fully serve the needs of the new digital consumers in the era of big-bang disrupters, companies need a strategy for targeting, recruiting and activating a digital ecosystem.
"For example, companies may choose not to enter the wearable technology segment or to provide health and fitness devices or apps, but they must recognise that these are trends that can't be ignored," Whyman concludes.