#DataMustFall debate could move to National Assembly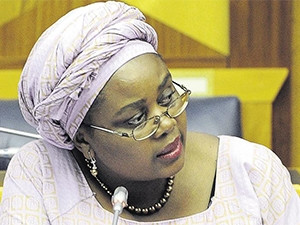 Parliament's portfolio committee on telecommunications and postal services plans to have the #DataMustFall matter debated in the National Assembly.
"The committee will deliberate on the submissions made and draft a report, hoping that all parties will support it," committee chairperson Mmamoloko Kubayi said in a statement.
"The committee will further appeal to the whippery and the presiding officers to have this matter debated in the National Assembly."
The portfolio committee spent two days hearing submissions from the Department of Communications, the Independent Communications Authority of South Africa (ICASA), civil society organisations, telecoms operators and the public on the cost to communicate using mobile data.
Kubayi said she believes the engagements were fruitful and the committee was satisfied with the quality of participation by stakeholders during the public hearings.
This, after radio personality Thabo "Tbo Touch" Molefe led a social media campaign, under the banner #DataMustFall, with consumers joining the furore to get the cost of mobile data to come down.
"The aim of the public hearing was to empower the committee with practical and reliable information so it can conduct effective oversight and make decisions that are informed by real situations with regards to the subject matter," Kubayi said.
Since the hearings, ICASA has come out saying that although it does not yet have a specific framework to regulate data pricing, it aims "to protect consumers by setting regulations which licensees must comply with".