ICT Tenders: Tribunal scrapped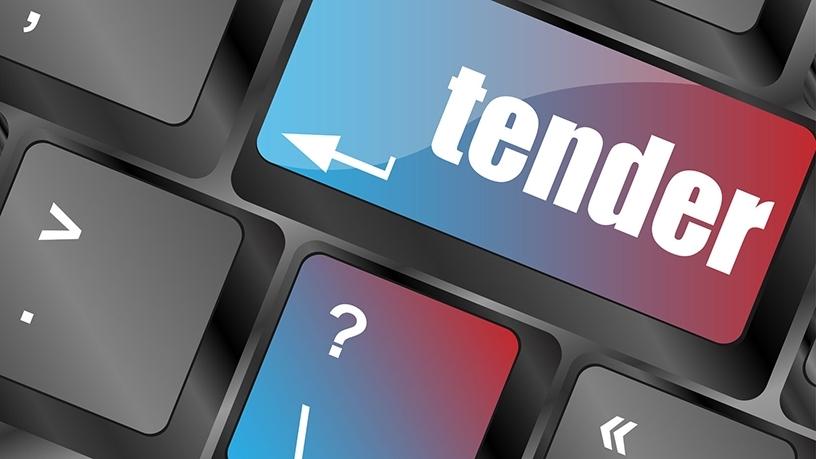 The National Tender Bulletin sees government on a communications drive this week, as organisations consider their connection options.
Incoming opportunities and tender awards are overshadowed, however, by the Department of Telecommunications and Postal Services, which withdrawn its call for a service provider to develop a business case for the establishment of the ICT sector commission and tribunal. A new tender has not been issued.
Communications aside, the bulletin contains its normal strong showing of software and services requests.
New tenders
National Nuclear Regulator
The regulator wishes to appoint a service provider for the development of database and application support for the National Dose Register, for a period of 24 months.
Note: No bid received by telegram, telex, e-mail, fax or similar medium will be considered. Late bid: where bid is not in the bid box at the time of the bid closing, that bid will be regarded as late and will not be accepted.
Tender no: NNRSCM- 03/ 2018
Information: Technical: Julian Boulton, Tel: (012) 674 7176, E-mail: JRBoulton@nnr.co.za. General: Mmalenkoane Mokoena, Tel: (012) 674 7108, E-mail: mmokoena@nnr.co.za.
Closing date: 24 August 2018
Tags: Software, services, applications, support and maintenance
State Information Technology Agency
SITA is advertising for Winet software assurance for the Department of Social Development, for a period of five years.
Tender no: RFB 1784/ 2017
Information: Malefa Mpitso, Tel: (012) 482 2983, E-mail: Malefa.Mpitso@sita.co.za.
Closing date: 24 August 2018
Tags: Software, licensing
The Department of Social Development also requires Cibecs Business - Endpoint Data Backup and Protection Software Licenses, with training and an on-site resource.
Tender no: RFB 1780/ 2017
Information: Malefa Mpitso, Tel: (012) 482 2983, E-mail: Malefa.Mpitso@sita.co.za.
Closing date: 24 August 2018
Tags: Software, licensing, training, support and maintenance, services
SITA is also looking for a service provider to enhance, support and maintain the GCIS Enterprise Content Management System (Microsoft SharePoint 2013), for a period of 36 months.
Tender no: RFB 1783/ 2017
Information: Bongani April, Tel: (012) 482 2546, E-mail: bongani.april@sita.co.za.
Closing date: 24 August 2018
Tags: Software, development, services, support and maintenance, content management
Department of Agriculture, Forestry and Fisheries
A service provider is sought to supply a centralised telephone management system for Realitise ISDX PABX and Aastra BP250 PABXes.
Note: Bidders are advised to print the bid document.
Compulsory briefing: 13 August
Tender no: 4.4.12.4/ 15/ 18
Information: Technical: Alta Vermak, Tel: (012) 319 6203, E-mail: AltaV@daff.gov.za. General: Ben Coetzer, Tel: (012) 319 7816, Fax: (012) 319 6888, E-mail: BenC@daff.gov.za.
Closing date: 24 August 2018
Tags: Telecommunications, communications, software
Department of Rural Development and Land Reform
The department is looking for a service provider to provide information technology audit projects for five audit projects, as per the 2018/19 annual internal audit plan, over a period of seven months.
Note: The tender box will be emptied at 11:00 on the closing date. Hereafter, all bids will be opened in public. Late tenders or tenders submitted by e-mail or fax will under no circumstances be accepted
Compulsory briefing: 15 August
Tender no: 5/ 2/ 2/ 1- RDLR0016(2018/ 2019)
Information: Technical: Boitumelo Sephoti, Tel: (012) 312 9211/9275, E-mail: boitumelo.sephoti@drdlr.gov.za. General: Tshepho Mlambo, Xolani Ngema, Daisy Mongwai or Abie Olyn, Tel: (012) 312 8359/9786/9448, Fax: (012) 321 2974, E-mail: daisy.mongwai@drdlr.gov.za, abie.olyn@drdlr.gov.za, xolani.ngema@drdlr.gov.za, tshepo.mlambo@drdlr.gov.za.
Closing date: 24 August 2018
Tags: Services, consulting
Office of the Chief of Justice
The office is advertising for a service provider to implement a Wi-Fi solution at selected Superior Courts.
Note: Attendance at phase 1 and phase 2 briefing sessions is compulsory. Non-attendance at one of the briefing sessions will lead to automatic disqualification.
Phase 1 compulsory briefing: 17 August
Phase 2 compulsory briefing: 23 August
Tender no: OCJ2018/ 05
Information: B Mankwane, Tel: (010) 493 2635, E-mail: BidEnquiries@judiciary.org.za.
Closing date: 7 September 2018
Tags: Telecommunications, communications, wireless
Service Seta Education and Training Authority
The authority is looking for a service provider to support Microsoft Dynamics AX System (2012).
Tender no: PROC T535
Information: Simon Shaba, Tel: (011) 276 9650, Fax: 086 242 1857, E-mail: simons@serviceseta.org.za.
Closing date: 21 August 2018
Tags: Software, services, support and maintenance
A service provider is also sought to supply learner tablets.
Tender no: PROC T534
Information: Simon Shaba, Tel: (011) 276 9650, Fax: 086 242 1857, E-mail: simons@serviceseta.org.za.
Closing date: 21 August 2018
Tags: Hardware, mobile computing
Service SETA also requires a service provider to provide connectivity for rural projects, to enable the implementation of the biometrics systems and usage of learner tablets.
Tender no: PROC T533
Information: Simon Shaba, Tel: (011) 276 9650, Fax: 086 242 1857, E-mail: simons@serviceseta.org.za.
Closing date: 21 August 2018
Tags: Telecommunications, mobile computing, biometrics
Eastern Cape Liquor Board
The board is advertising for the provision of a hosted unified communication network solution (MPLS and voice) and support services.
Note: Please note one briefing session will be held for this bid in East London.
Non-compulsory briefing: 16 August
Tender no: 006/ 2018- 19
Information: Technical: M. Kawuleza, Tel: (043) 700 0900, E-mail: masixole.kawuleza@eclb.co.za. General: N. Makala, Tel: (043) 700 0900, E-mail: nombuyiselo.makala@eclb.co.za.
Closing date: 30 August 2018
Tags: Telecommunications, communications, networking, unified communications, cloud computing, hosting, services, support and maintenance
National Treasury
Provision of technical assistance services is sought for the Limpopo Provincial Treasury Infrastructure Support Programme (LPT ISP) Phase 2: support to local government to optimise municipal infrastructure grant performance, including one IT expert.
Tender no: GTAC 020- 2018
Information: Lebakang Mogale, Tel: (012) 315 5280, Fax: (012) 315 5923, E-mail: psp@gtac.gov.za.
Closing date: 24 August 2018
Tags: Services, consulting
Request for information
South African Police Service
Information is requested for mobile operational command and control centres and broadband technology solution for the Technology Management Services Division.
Tender no: Bid no. 19/ 1/ 9/ 1/02 TR (18)
Information: Capt. Paul or Spac Muthula, Tel: (012) 841 7189/7882, Fax: (012) 841 7574/7071, E-mail: PaulEG@saps.gov.za, MuthulaBilly@saps.gov.za.
Closing date: 4 September 2018
Tags: Telecommunications, communications, cellular, mobile computing
Cancellations
Department of Telecommunications and Postal Services
Appointment of a service provider to develop a business case for the establishment of the ICT sector commission and tribunal.
Tender no: DTPS/ 02/ 2017/ 18P
Department of Police
Appointment of a service provider for the provisioning of telecommunication audit and overpayment recovery services to the South African Police Service on a once-off basis.
Tender no: 19/ 1/ 9/ 1/ 140TP (17)
Department of Rural Development and Land Reform
Appointment of a service provider to upgrade, provide support and maintenance services for telephone management, as well as switchboard systems at the DRDLR at the following Deeds Registries Offices: Vryburg, Kimberley, Pietermaritzburg and Pretoria.
Tender no: DRDLR (CRD- 08)2018/ 19
Results
Financial Services Board
Appointment of forensic information technology service provider.
Tender no: FSCA2018/ 19-T001
Successful bidder: Exactech
Value: R44 160
National Treasury
The provision of technical assistance required for modernising the data warehouse, improved data access, analysis and visualisation for the budget office - data expert 2.
Tender no: GTAC 012-2018:
Successful bidder: wCyber Solutions
Value: R1 932 000
Successful bidder: Simon Cresswell
Value: R1 932 000
Construction Education and Training Authority
Provision of CETA biometric system for learner attendance administration.
Tender no: Bid No: 013-2017/ 2018
Successful bidder: Graysonreed Consulting
Value: R24 900 000
Provision of technical support for server infrastructure.
Tender no: Bid No: 024-2017/ 2018
Successful bidder: Cornastone Enterprise Systems
Value: R1 236 480