St George's Prep: visibility and control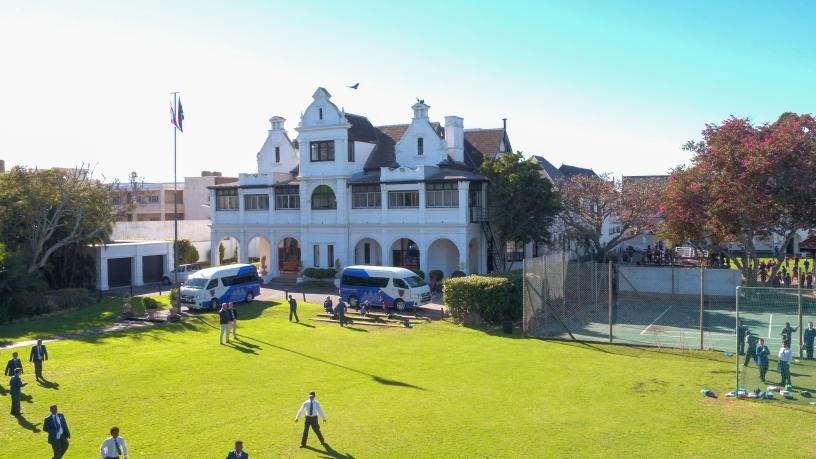 Founded in 1936 by Raymond Hutchinson, St George's Preparatory School in Port Elizabeth has been an educational institute with the highest of standards, shaping young minds from Grade 000 to Grade 7. With their dedication to learning and providing the best resources for their pupils, St George's Prep has over the past 82 years become a beacon in the community, encouraging creativity through learning. The school has recently added a new Arts and Media Centre and a Multi-Purpose Astro Sports Facility and is currently redesigning its learning areas to encourage both creativity and collaboration.
St George's Preparatory also added a digital layer to the learning environment, and in 2012 it was awarded SMART Showcase school status. In 2016 St George's Preparatory also became an official Google Apps for Education School and all pupils in Grades 5-7 bring their own iPads to school on a daily basis. With this added demand to the network, as well 4 Smart Televisions and 15 interactive Smart Boards, this presented the following challenges:
Need for a secure robust wireless solution
* An authentication solution that will service the WiFi.
* Granular network oversight.
* Full control over URL's being accessed.
In order to gain the best out of their environment, the solutions had to be robust enough to handle the new digital layer and to ensure security through this high-level of connectivity.
"Being an Independent Preparatory school in Port Elizabeth, our desire when seeking secure network access was that, whilst it remains cost-effective, we did not want to compromise the integrity and security of our network. We wanted to provide a robust solution for both our staff and students alike. It was very important to our vision that we continue to maintain oversight and control over what our staff and students are connecting to," said Alex Hall, Campus Head.
When the KHIPU Networks team met with St George's Prep the goal was to deploy a solution which remained in line with the vision the school had, not just from a technology aspect but also a model that was financially sustainable and scoped correctly.
"While realising our vision to embrace technology as a tool for learning we really wanted to ensure that the safety of our pupils was very much at the centre of all our decision-making. When we approached KHIPU Networks, they hit all of our strategic technological points," said Hall.
By assessing the school's environment, it was important that every aspect of the project had to be ironed out to the finest detail. A first step was to ensure that the wireless network was able to sustain the amount of devices connected. In order to do this Khipu conducted a site survey to accurately determine the locations of each access point, and design a network map to ensure a lack of "dark spots". An IAP solution backed up by Aruba's ClearPass for BYOD was selected to achieve maximum functionality and visibility of who and what was on the network at all times.
"With this network being used by both staff and students, it was important that secure network access was provided. Having young children and staff all connected to one network has its own challenges. With HPE/Aruba's ClearPass solution, we were able to set these user roles. For example, a member of staff would have more network access than a Grade 4 pupil," said Gareth Trollip of KHIPU Networks.
With security remaining in the forefront of the project, granular network oversight and control over exactly what is being accessed, St George's Prep needed a perimeter security solution which provides for greater application awareness. For this they decided to go for next-generation Palo Alto 200 Model firewall from Palo Alto Networks. With this solution St George's Prep are now able to rest assured that their threat management protocols and complete network oversight are being taken care of. With the collaboration of the Khipu Networks service delivery team and the St George's Prep school IT team, this project has been successfully implemented, with minimal network downtime.
"By deploying a true next-generation, Palo Alto Networks firewall and the ClearPass solution from HPE Aruba, we are now able to maintain network oversight of which URLs are being accessed and the seamless user connectivity that the ClearPass provides is simple and easily managed. We can now set policy that is unique to our different grades and our levels of staff. With their expert support service, KHIPU ensures that we do not have delays in troubleshooting, and are ready to assist with any networking queries," said Hall.
St George's Preparatory
8 Park Drive
Port Elizabeth, 6001
Tel + 27 (41) 585 4825
prep@stgeorges.co.za
Khipu Networks - The Cyber Security Company
+27 (0)41 393 7607
sales@khipu-networks.com
www.khipu-networks.co.za
@KhipuNetworks