Digital migration kicks off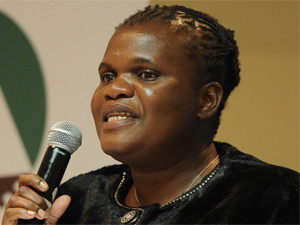 SA's digital migration process is planned to kick-off on Friday, when communications minister Faith Muthambi begins the registration process of households that will receive set-top boxes (STBs).
According to the DOC, the registration process will start with community members in the Square Kilometre Array (SKA) area of Kai Garib Municipality in the Northern Cape.
Government has promised to subsidise five million poor TV-owning households with free STBs. The DOC says it will distribute 16 000 STBs free to the Northern Cape community.
"This is a very important milestone in the digital terrestrial television (DTT) migration project. This means that households with television sets in the SKA area will now receive fully subsidised set-top boxes once they have completed the registration process," Muthambi explains.
"The SKA area in the Northern Cape was identified as the place where DTT will start. We have set ourselves the target of concluding the migration from analogue to digital here in the Northern Cape by 1 January 2016."
The DOC has advised households in the districts that form part of the SKA radio telescope to visit their local post office from 1 October to apply for a subsidised television decoder.