Robotic tech eases load on repetitious jobs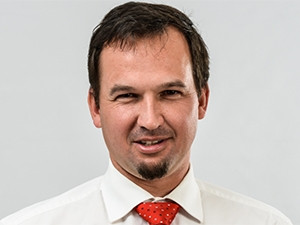 Intelligent process automation is where robotic process automation, machine learning and artificial intelligence form the building blocks to automate mundane and repetitive tasks in businesses.
This is an important part of a digitisation strategy and can free up key resources that can then be used for more complex and valuable work.
ITWeb and LarcAI are running an online survey to examine South African organisations' approach to intelligent process automation.
"As intelligent process automation is in its infancy, there is a need to understand at what stage South African corporates are with regards to their views and thinking on the use of software robotics, artificial intelligence and machine learning in the automation of business processes," says Jannie Strydom, CEO of LarcAI.
The race is on to digitise most business processes that do not rely on people for capabilities such as creativity, innovation and interpersonal relationships, which can't be substituted by technology.
"It is estimated that up to 45% of manual business processes can be digitised, which leaves plenty of automation opportunities."
Strydom explains: "RPA is non-intrusive technology that mimics the keystrokes and actions of people as they execute manual processes. RPA technology is quick and agile to deploy and can easily fill holes in distributed and complex environments."
Quicker, cheaper
Strydom says artificial intelligence makes it possible to automate decisions, recognise documents and images, and make sense out of language.
"Machine learning can enable a robot to learn through experience ? making it smarter over time. Automated work is quicker, cheaper and more reliable. The population implosion in many industrialised countries has resulted in fewer young people in the workplace to fill entry-level jobs."
He goes on to say that a consequence of this is more automation to increase the productivity levels of an aging population.
"This results in a decline of the share of labour cost in production. An adequate automation strategy is vital to stay globally competitive."
Cost benefit
Strydom says the starting point is to make sure all processes are broken down into the smallest parts where the cost benefit of automating the process is well understood.
"After determining an acceptable ROI, the maximum investment can then easily be calculated. The first two or three automations should give a very good indication of costing and will help to decide on the viability before automating a new process.
"I recently posted an interesting article on LinkedIn that offers insight into the factors that could contribute to the success or failure of an automation project. I also think it is important to break processes down in simple parts that are quick and easy to understand. This makes it easy to determine viability and to estimate development cost."
Strydom believes the South African economy is well entrenched in the global economy and is able to adopt new technologies and trends quickly to stay competitive.
"Digitisation and automation is very high on most companies' agendas," he concludes.
Click here to complete the survey and stand a chance to win an RC Drone Built-In HD Camera.