MTN Business on track for M2M migrations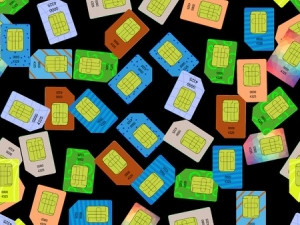 MTN Business intends to complete machine-to-machine (M2M) number migrations by 25 February, a month ahead of a regulatory deadline. The telecoms operator confirmed this in a letter to clients as part of an ongoing process of migrating participating members of its client base to the new 14-digit MSISDNs (mobile station international subscriber directory numbers).
Every active SIM card on a mobile network has an MSISDN number. These numbers are typically 10 digits in length, but regulatory changes from the Independent Communications Authority of South Africa (ICASA) require these to be migrated to 14-digit numbers in order to accommodate future growth.
In October 2012, ICASA published in Government Gazette 35737 the requirement for all licensees to migrate their current 10-digit machine-related services (MRS) MSISDN base to a 14-digit base. The deadline given by ICASA was initially 2 October 2014, but following several extensions granted by the authority, ICASA published revised numbering regulations on 24 March 2016 (in Government Gazette 39861). These regulations compel licensees to complete the migration process by no later than 24 March.
Devices that will be impacted by the 14-digit migration include: automatic teller machines; location tracking devices for car tracking or fleet management; smart electric or water meters; monitoring sensors; security cameras; building management systems for heating, ventilation and air-conditioning; and e-health or assisted living systems.
Vodacom Business is also in the process of migrating its MRS MSISDN base by the upcoming deadline.
Vodacom says on its Web site the ICASA legislation requires all electronic communications networks service and electronic communications service licensees that provide SIM cards utilised by M2M devices to change the MSISDN prefix from the traditional "082" or "072" to a completely new numbering range, beginning with "096". Additionally, the MSISDN will also change from a 10-digit to a 14-digit number structure.
"The dramatic increase in the amount of M2M devices being deployed in South Africa, as well as the expected growth in the market, has necessitated that this new number range be created to meet this current and future demand for numbers," Vodacom explains.
MTN says the consequence of not migrating by the March deadline includes heavy fines and suspension of services.