Vodacom ups contract pricing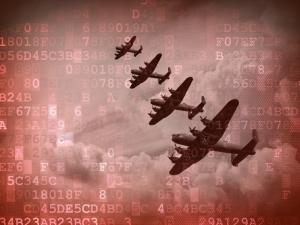 In what comes as a change amid an ongoing price war that has seen prices steadily dropping, Vodacom has announced it will be increasing the subscription fees on selected contract price plans as of 1 May.
Increases apply to Vodacom Smart, uChoose Smart, uChoose Flexi, Top Up and Mobile Broadband packages.
Vodacom says the price changes are applicable to existing Vodacom customers on these price plans as well as new customers.
In a statement justifying the price hikes, Vodacom says: "The average effective price of both voice and data on Vodacom's network is down by around 50% over the last two years. This kind of deflation is unprecedented when compared to other daily expenditure items such as food and electricity. It also contrasts sharply with the massive increase in investment going into our network, with almost R30 billion spent over the past four years.
"On top of this, mobile termination rate cuts have had a major impact on our revenue, and costs meanwhile have increased due to among other things electricity supply issues. Given the squeeze from both sides, we have had to review our tariff structures in tandem with implementing cost reduction programmes within the company.
"Our expectation is that the average effective price per unit of both voice and data will continue to come down, making services more accessible, but that as individual customers consume more voice and data that their overall spend will either be flat or increase."
Vodacom rival MTN has in the past been criticised for not reacting to competitors' moves in reducing pricing and creating a more competitive telecoms landscape.
However, up to now, most of the moves that have been made to reduce prices have been in the prepaid arena, and largely pertaining to voice.
Analysts have called data the new price frontier war.
Below are details of Vodacom's contract pricing changes:
Smart

Price Plan

CURRENT

Subscription incl. VAT

NEW

Subscription incl. VAT

Smart Light*

R135

R139

Smart S

R199

R209

Smart M

R299

R319

Smart L

R499

R529

Smart XL

R699

R739
*SIM ONLY rates not applicable
uChoose Smart

Price Plan

CURRENT

Subscription incl. VAT

NEW

Subscription incl. VAT

uChoose Smart S

R219

R229

uChoose Smart M

R329

R349

uChoose Smart L

R549

R579

uChoose Smart XL

R769

R809
uChoose Flexi

CURRENT

Price Plan

NEW

Price Plan Name

CURRENT

Subscription incl. VAT

NEW

Subscription incl. VAT

NEW

monthly airtime allocation

uChoose Flexi 50

uChoose Flexi 55

R49

R55

R55

uChoose Flexi 110

uChoose Flexi 110

R99

R110

R110
Top Up

CURRENT

Price Plan

(including month to month)

NEW

Price Plan Name

(including month to month)

CURRENT

Subscription incl. VAT

NEW

Subscription incl. VAT

NEW

monthly airtime allocation

Top Up 135

Top Up 140

R 135

R 140

R 140

Top Up 135 S

Top Up 140 S

R 135

R 140

R 140

Top Up 199Vodacom 4 Less

Top Up 200Vodacom 4 Less

R 199

R 200

R 200

Top Up 275 S

Top Up 285 S

R 275

R 285

R 285

Top Up 315

Top Up 335

R 315

R 335

R 335

Top Up 315 S

Top Up 335 S

R 315

R 335

R 335

Top Up 49 S

Top Up 55 S

R 49

R 55

R 55

Top Up 590 S

Top Up 625 S

R 590

R 625

R 625

Top Up 75 S

Top Up 80 S

R 75

R 80

R 80

Top Up 99Vodacom 4 Less

Top Up 110Vodacom 4 Less

R 99

R 110

R 110
Mobile Broadband Top Up & contract (24 month)

Price Plan

CURRENT

Subscription incl. VAT

NEW

Subscription incl. VAT

500MB

R39

R45

1GB

R69

R75

2GB

R99

R109
Mobile Broadband Top Up & contract (12 month)

Price Plan

CURRENT

Subscription incl. VAT

NEW

Subscription incl. VAT

500MB

R49

R55

1GB

R79

R85

2GB

R139

R149