Apple announcements unpacked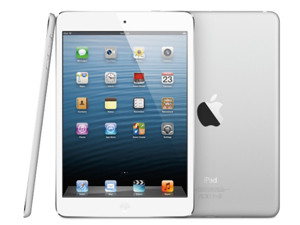 Marking a significant change in Apple's product strategy, the company has revealed its answer to increased competition in the seven-inch tablet market - the iPad Mini.
The announcement was made yesterday at an event in California, and included a range of other products, including redesigned iMacs, a 13-inch MacBook Pro with Retina display, a fourth-generation iPad, and updated Mac Minis.
With a 7.9-inch display, the iPad Mini is 23% thinner and 53% lighter than the third-generation iPad. It also features an HD FaceTime camera and 5MP iSight camera.
Apple says the iPad Mini is as thin as a pencil and as light as a notepad. "The 7.9-inch Multi-Touch display delivers the same iPad experience users have come to expect, in a design that has 35% more screen real estate than seven-inch tablets and up to an astonishing 67% more usable viewing area when browsing the Web."
The iPad Mini will come in both WiFi and cellular models, which will have built-in LTE and DC-HSDPA support. The new device is also available in the same colours as the iPhone 5 - black and slate, or white and silver.
Pricing predicament
According to Apple, because the iPad Mini has the same resolution (1 024 x 768) as the iPad 2, there is no need for developers to do any extra work. "The technology inside the iPad Mini is equal to or better than the iPad 2 in every way," says Apple.
While some expected an incremental update to the third-generation iPad, Apple shocked consumers with the unveiling of the fourth-generation iPad. The latest iPad features the same design as its predecessor, but boasts an A6X chip, which essentially doubles the performance.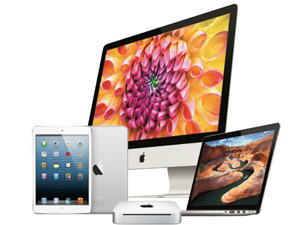 Pricing of the iPad Mini starts at $329 for the 16GB model, $429 for the 32GB model, and $529 for the 64GB model. The cellular models all cost an extra $130. The iPad 4 starts at $499 for the 16GB model, and goes up to $699 for the 64GB model. Pre-orders open at the end of the week in select regions and the devices will officially go on sale on 2 November.
Speaking about the relatively high price of the iPad Mini, compared to the competition, Destination Wealth Management CEO Michael Yoshikami told Reuters: "Apple has always been a premium hardware manufacturer. It's basically a hardware company and they don't have Google advertising or Amazon's online store to fall back on.
"But people are happy to pay a premium, because it's quality hardware, and the ecosystem (of content and apps) cannot be underestimated."
JMP Securities analyst Alex Gauna, however, says he is concerned that the iPad Mini is coming in the price range "that most were grumbling about".
"It's a little confusing at this juncture to try and figure out how it fits into the line-up. Is it going to cannibalise the more expensive iPad? It is worth noting that there are zero-margin products out there competing with them now... and that is presenting some challenges to Apple."
Such "zero margin" products include the $199 offering from both Amazon and Google in the form of the Kindle Fire and Nexus 7, respectively.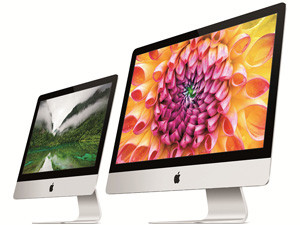 Apple's senior VP of worldwide marketing, Phil Schiller, has defended the pricing, saying he expects consumers to recognise quality and be willing to pay for it. Apple's chief designer, Jony Ive, also said it was the company's goal to create a product that can do everything a full size iPad can do, but to pack that into a much smaller product. "The iPad Mini is a concentration not a reduction," said Ive.
Morningstar analyst Brian Colello says the pricing of the iPad Mini may limit sales. "From a profitability perspective though, I think at $330 Apple is still getting adequate gross margins on the sales. But at that price point it may limit adoption and unit volumes."
Directing analyst for consumer electronics and mobile broadband at Infonetics Research Julien Blin says the iPad Mini will be a key driver for Apple in select verticals such as education. Blin says in 2013 "we expect a war between Apple and Amazon for domination of the education market".
Blin adds the launch of the iPad Mini is also recognition by Apple that there is a threat from Amazon, Google and Barnes & Noble in the low-end tablet space. "But if it wasn't hard enough for competitors, it will get even harder now," says Blin. He adds that consumers will not mind paying an extra $130 to get the iPad Mini over the competitors' devices.
Blin says: "Amazon and Google could be the last ones standing against Apple in the tablet market in the coming years based on their ability to offset a loss on the hardware through content sales and advertising revenue, respectively."
Head to head
Here's how the iPad Mini compares with its biggest competition:
iPad Mini

Nexus 7

Kindle Fire
(7-inch)


Display

7.9-inch
LED-backlit IPS, 163 PPI

7-inch
IPS display, 216 PPI

7-inch LCD IPS, 216 PPI

Resolution


1 024 x 768

1 280 x 800

1 280 x 800

Processor


Dual-core A5

1.2GHz quad-core
NVIDIA Tegra 3

Dual-core 1.2GHz TI OMAP4 4460

OS


iOS 6

Android 4.1

Android 4.0

Memory


512MB

1GB

1GB

Storage


16GB / 32GB / 64GB

8GB / 16GB

16GB / 32GB

Ports

Lightning connector, 3.5mm audio

micro USB,
3.5mm audio

microSD, micro HDMI, 3.5mm audio

Thickness


7.2mm

10.45mm

10.3mm

Weight


308g

340g

395g

Front camera


FaceTime HD

1.2-megapixel

HD

Rear camera


5-megapixel
1080p video

None

None

Connectivity


802.11a/b/g/n Optional LTE

802.11b/g/n

802.11a/b/g/n

Bluetooth


4.0

3.0

3.0

Battery


10 hours

4 325mAh

4 400mAh

Pricing

$329 (16GB WiFi)
$459 (16GB LTE)
$429 (32GB)
$559 (32GB LTE)
$519 (64GB)
$659 (64GB LTE)

$199 (8GB)
$249 (16GB)

$199 (16GB)
$249 (32GB)
More Macs
Also unveiled by Apple at the same event was the 13-inch MacBook Pro with Retina Display. The new notebook follows the thinner, lighter design seen in the 15-inch MacBook Pro unveiled earlier this year.
According to Schiller, the 13-inch model is Apple's most popular Mac to date and it was, therefore, due for an upgrade. The new model also features a 2.5GHz Intel Core i5 processor (with the option to choose the faster 2.9GHz Intel Core i7 processor), Intel HD Graphics 4000, 8GB of 1 600MHz memory, and up to 768GB of flash storage. It also has two Thunderbolt and two USB 3.0 ports, an HDMI port and up to seven hours battery life or 30 days standby. The basic model with 128GB flash starts at $1 699, while the 256GB model starts at $1 999.
The iMac is also being given a refresh with a new design that has 40% less volume than its predecessor, and edges measuring just 5mm.
Apple says: "The new iMac features third-generation quad-core Intel Core i5 processors that can be upgraded to Core i7. The latest NVIDIA GeForce processors deliver up to 60% faster performance."
The new iMacs come standard with 8GB of 1 600MHz memory and a 1TB hard drive. "Customers can choose to configure their iMac with up to 32GB of memory and a new 3TB hard drive, or 768GB of flash storage," says Apple. The all-in-one desktops also have two Thunderbolt and four USB 3.0 ports. The iMacs are available in 21.5- and 27-inch models, starting at $1 299 and $1 799, respectively.
Finally, the Mac Mini also got an update with third-generation dual-core Intel Core i5 and quad-core Intel Core i7 processors, four USB 3.0 ports in addition to its Thunderbolt, HDMI, SDXC, Gigabit Ethernet, and FireWire 800 ports. The Mac Mini starts at $599.