Sage ERP X3 Standard Edition launches in Kenya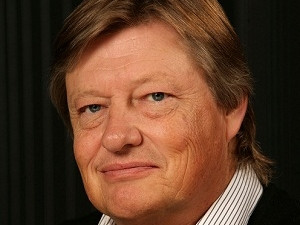 Sage Group, a leading global supplier of business management software and services to small and medium-sized businesses, recently launched Sage ERP X3 Standard Edition at the Crown Plaza Hotel, in Nairobi, Kenya.
Value for money remains king in a tough economic climate. As a result, Sage ERP X3 Standard Edition has been optimised to offer an agile and robust enterprise resource planning (ERP) solution with a cost to market that is more relevant to the African continent. "The quick implementation, intuitive design and low cost of ownership make Sage ERP X3 Standard Edition the best combined value for the mid-market," says Jeremy Waterman, Managing Director of Softline Accpac and Sage MMD Africa, part of the Sage Group.
Sage ERP X3 Standard Edition offers the same fully functional ERP functions that the world-renowned Sage ERP X3 suite offers, but includes a predefined implementation framework that is optimally suited to the African landscape. Sage ERP X3 Standard Edition consequently delivers a feature-packed solution that is streamlined to accelerate its deployment in smaller businesses.
The African business is unique in its approach and dynamics, and by international standards, even larger companies are globally no larger than upper mid-market in size. "Sage ERP X3 Standard Edition addresses the management information system needs within Kenya, offering end-to-end process integrity and data consistency across the enterprise. It supports all business processes, such as finance, distribution and manufacturing within a singular software design that is affordable, effective and simple to manage," says Nicolas Descampe, CEO of Wingo.net, an authorised reseller of Sage ERP X3 in East Africa.
From solution providers to existing customers, the attendee list at the launch of Sage ERP X3 Standard Edition in Kenya included a host of new prospects across an impressive number of industries. "Sage is a well-known name in Kenya, having been around for over two decades and being operational at around 150 sites. The addition of Sage ERP X3 Standard Edition has been very well received. The international stature of the product as a highly scalable business management solution that has been deployed in over 30 countries around the world further underpins the product as a perfect fit for many businesses in Kenya," concludes Waterman.
For more information, visit www.accpac.co.za.
Standard edition at a glance:
* Choose from finance, distribution or manufacturing editions
* Preliminary configuration and parameters adaptable to customer-specific requirements
* Full Web and Windows client
* Role-based user portal (16 predefined roles)
* Visual process flow templates (library of more than 140 templates)
* Multi-language
* Multi-currency
* Optimised for single server environments using Windows and MS SQL Server database
* Guided implementation methodology
* Project quality plan
* Seamless upgrade to Sage ERP X3 premium configuration
* Ideally suited for businesses with fewer than 50 concurrent users and standard industry processes and best practice.