Worries over timelines for WOAN pathway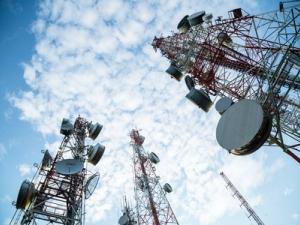 Vodacom group CTO Andries Delport is concerned about the deadline imposed on the Council for Scientific and Industrial Research (CSIR) to finish a high-level study on government's planned wireless open access network (WOAN).
"I'm actually worried about the timelines for the CSIR report. They have until the end of August to come up with a very serious piece of work which I think is too short, so I'm quite concerned about that," he told a media roundtable in Johannesburg yesterday.
Last month, finance minister Malusi Gigaba outlined government's "inclusive growth action plan", which included timelines for the next steps in the process for the allocation of in-demand radio frequency spectrum to telecoms operators.
Gigaba said that by the end of next month, the Department of Telecommunications and Postal Services (DTPS) and the CSIR need to "conduct a high-level study on wireless open access network (WOAN) spectrum needs with a view to license the remainder to the industry".
The theoretical WOAN was proposed as part of the DTPS' National Integrated ICT Policy White Paper, published last year. The white paper called for a shake-up of the previous policy framework for spectrum allocation in favour of an "open access regime". The WOAN is supposed to be a "public-private sector owned and managed consortium", but how exactly it will work is still unclear.
"I think the CSIR is very capable of doing a technical study. I am a bit concerned because you have to do a socio-economic study as well and you have to make sure that transformation targets are met. You have to make sure there is competition. You have to make sure there is investment in the industry and you have to make sure the WOAN is a viable organisation," Delport said.
"The way the CSIR is going to conduct their study is more of a technical study, so my view is that the CSIR study on its own cannot necessarily be used to come up with an answer. You have to add the other dimensions to come up with the right answer," he added.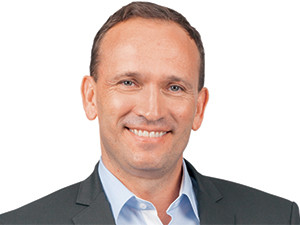 Delport was reluctant to place a value on how much spectrum he thinks the WOAN will need to operate, but said the general industry's position is that some spectrum has to go to the WOAN and then operators also need to be allocated additional spectrum.
Mobile operators have, for years, been asking for more spectrum to be released by government so they can roll-out high-speed mobile and broadband services, improve their networks and provide better services to customers.
A planned spectrum auction, which would have given telecoms operators the opportunity to bid for spectrum in the highly sought-after 700MHz, 800MHz and 2.6GHz bands, was stopped last year by a squabble between the DTPS and the Independent Communications Authority of SA (ICASA) ? ahead of the white paper's release.
Gigaba's latest timeframes push the completion of the next spectrum licensing process to the end of December 2018.
Rural deficit
Delport said a lack of spectrum is holding Vodacom back from expanding 4G coverage in rural areas in SA. Overall, Vodacom's 3G network has 99.2% population coverage in SA, and on average, 75.9% of South Africans have 4G coverage. However, in rural areas, 4G population coverage is only at 44%.
"We need to be a bit smarter about how we cover rural areas. By that I mean maybe there is a place for the WOAN to help with rural coverage. But we don't know how long that is going to take to come off.
"But also the operators need to come together - obviously within the boundaries of competition legislation - and see if we can cooperate. Instead of each operator building 1 000 base stations in exactly the same areas, maybe we can rather roam on each other and come up with better ways to build rural coverage," he said.
"The WOAN will also roll out in the same way as any other network - by definition it will go metro, urban, rural - so while the WOAN is a concept that will add capacity, the question is about timing. When will it come about and when will the spectrum be released? Then it is a very practical thing to roll out, but it is also a complex thing to roll out and won't happen overnight," added Vodacom's executive head of innovation, Jannie van Zyl.
Delport added that cost is also a factor.
"It's also expensive and the only way I see the WOAN rolling out is if they use existing infrastructure. It would be impossible for them to go and build 15 000 new base stations; it's not viable."
He said new base stations cost between R1.5 million and R2 million each to build.