The electric car revisited
Will govt's EV drive lead to another dead end?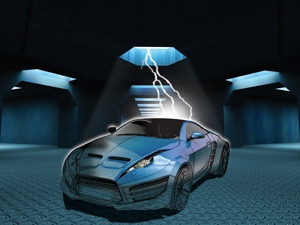 Government is again pushing for the introduction of locally made electric cars, but industry players say this could present more problems than solutions.
The Department of Trade and Industry (DTI) is expected to have the revised version of the Electronic Vehicle Industry Roadmap ready in time for the Johannesburg International Motor Show, which takes place this week (18 to 27 October).
Department spokesperson Sidwell Medupe says the public input in response to plans the DTI announced in May, to incentivise local car manufacturers to produce electric cars, is currently being reviewed. However, he declined to elaborate as to the nature of the comments.
Trade and industry minister Rob Davies announced government's electric car incentives in May, saying these would be added to the incentives already in place to reimburse car manufacturers for their local investment and bolster the South African car-making industry.
In 1995, government introduced the Motor Industry Development Programme (MIDP) - an extensive support scheme to develop a sustainable and globally competitive automotive industry. The current MIDP will be replaced this year by the Automotive Production Development Programme, expected to remain in place until 2020.
Automotive companies currently get back 20% of their annual investment in car production. This can be increased to 30% if a manufacturer raises the bar on additional aspects, such as job creation. The electric vehicle incentives allow manufacturers to qualify for an additional 5% reimbursement if they expand into electric car production, meaning manufacturers could be reimbursed for up to 35% of their total investment costs.
Viable option?
The introduction of electric cars in SA has been met with scepticism from many, largely due to the already existing electricity crisis in the country.
Justice Project South Africa chairman Howard Dembovsky says SA simply does not have the electrical capacity to cater for recharging electric car batteries on top of its current electrical needs.
"There's only one thing to say - load shedding," says Dembovsky. He notes that the ever-increasing price of electricity in SA is an evident indication that electric cars should not be seen as the only or best solution to high fuel prices.
"I'm not at all sure that the introduction of electric cars is viable in many places, least of all in South Africa," says Dembovsky. "The distances the average road user has to travel to and from work in South Africa are far greater than in other metropols, and electric cars currently have very limited ranges, purely driving on electric fuel sources."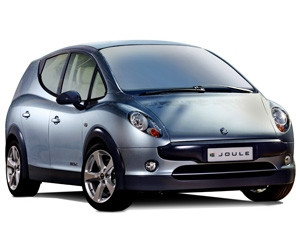 Eckardt Kruger, National Association of Automobile Manufacturers of South Africa (Naamsa) technical committee chairman, points out that the current cost of petrol vs the cost of electricity is about 5:1 in favour of electric power. "Motor manufacturers put huge resources into more fuel-efficient vehicles and, for some time to come, a tank of petrol or diesel still holds the highest energy density per volume of the tank or battery."
Graeme Scala, Automobile Association of SA head of public affairs, says electricity supply issues experienced by Eskom render him somewhat sceptical as to the viability of electric vehicle (EV) adoption in SA.
"The primary concern locally is whether or not SA's current infrastructure can support the introduction of EVs, especially when one considers the already strained Eskom power grid," he says.
He notes that the regular double-digit increases in electricity prices makes EVs less and less appealing, but electricity is not the only concern. "One of the major downsides of EVs is the recharge time, while the average range is about 160km to 200km on a full charge. If you're using a normal 10amp household plug, it takes 12 hours to fully charge the battery from flat," he says.
"In the UK, you can get a 32amp charge point fitted to your house - the government pays 75% of the installation cost - which cuts the wait down to four hours. I wonder if the SA government or Eskom would do the same. I don't think the prospect of waiting four hours for every 200km is enough to tempt people away from fossil fuels."
I'm not at all sure that the introduction of electric cars is viable in many places, least of all in South Africa.

JPSA chairman Howard Dembovsky
Viability for a consumer is when there is a perceived gain for him/her, and currently, a consumer would need to travel about 30 000km to 40 000km annually to break even on a cost basis of an EV, compared to a conventional vehicle, says Kruger. "An EV will currently only be viable as a second car and, therefore, suited mostly to middle- to high-income groups. Over years, this will change to be a more equal competitor to conventional cars."
Kruger notes that while there are few EVs in SA, the impact on the electricity grid will be minimal and "hopefully" the electricity supply will improve as the number of EVs increases. "The Department of Environmental Affairs is pushing for public charging stations, which are powered by solar panels. It's questionable how successful [this] will be, as especially quick charging will draw huge currents, which can normally not be provided by photo-voltaic panels. A real problem would be the peak power demands over the high power consumption periods," he says.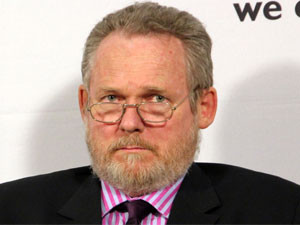 In May, Eskom embarked on a research project to study the impact of EVs on the national electricity grid. The company took delivery of 10 Nissan Leaf electric cars to study their charging requirements and characteristics over a period of three years. The study is focusing on elements such as electricity use per kilometre, commuting costs and vehicle range.
Dr Steve Lennon, Eskom group executive for sustainability, says Eskom aims to understand what electricity infrastructure is required and how such infrastructure is likely to be used before electric cars become widely used in SA. "This is not expected to happen immediately, but Eskom anticipates a gradual increase in adoption of the technology by the public over the next few years," he says.
The power utility has installed charging stations at its head office, in Megawatt Park, Sunninghill, and at its research facility, in Rosherville, Germiston. Several portable charging stations will be moved with the vehicles to enable participants to charge vehicles at home. Another area of interest is the possibility of an EV tariff and how a charging network can be established, says Eskom.
Meanwhile, the Leaf will officially be launched at the Johannesburg International Motor Show, says media relations manager for Nissan SA, Veralda Schmidt. The Leaf is powered by a lithium-ion battery that offers a range of up to 160km on a single charge and delivers a top speed of up to 145km/h. The 24kWh battery can be charged through a normal household socket, and it takes eight hours to completely charge the vehicle.
Costly endeavour
Lack of infrastructure and electricity aside, the average South African consumer cannot afford an electric car, says Dembovsky. "Purely electric cars are currently very expensive and, even with wide-scale production, it is doubtful they will become economically affordable in the close, foreseeable future."
Scala notes that the US and most European governments subsidise the purchase price of EVs, but it is still unclear whether the same will happen in SA. Since EVs are fairly new to the market, prices will inevitably start off high and remain so for some time, he says.
"Furthermore, EVs and their battery packs have a significantly shorter life cycle than internal combustion engines, not to mention the inflated replacement cost of batteries. Second-hand EV battery packs would need replacing after five to eight years and these would then possibly cost more than the residual value of the vehicle," he says. "Given that SA has a large second-hand car pool, and the fact that new vehicles mostly only get paid off over five to six years, this is in strong contrast to the first world countries where vehicles are seldom older than five years."
Traditionally, the high-density countries had more incentives to start high-volume roll-out of EVs. Europe also started when the time allowed and, as everywhere else, government incentives were instrumental to start EV industries.

Eckardt Kruger, Naamsa
Affordability of EVs will only come over time or when new importers come into the country, says Kruger. He notes that the distance travel requirement of individuals will determine the decision to buy an EV, and a system of short-term hiring is becoming a norm in many overseas countries. "One argument against an EV take-off in SA is that we do not have the population densities like, for example, Asia and it will, therefore, be longer before it will gain momentum here."
A report by the International Energy Agency released in April shows global electric car sales more than doubled from 2011 (45 000) to 2012 (113 000). "EV sales in Q1-Q3 2012 only reached 1% of total vehicle sales in Norway and Japan, but as EVs begin to penetrate the automotive market, the shares are likely to increase. In fact, in the last quarter of 2012, EV sales reached over 1% of total vehicle sales in both the Netherlands and the US, furthering gains in market share," states the report.
"Analysis of Electric Vehicle Initiative (EVI) data shows that, to reach the EVI goal of 5.9 million in annual EV sales by 2020, the 2011 EV market (approximately 45 000) would need to grow by 72% compounded each year until 2020."
Meanwhile, a Deloitte global automotive research project, completed in 2011, shows South African motorists are likely to adopt a "wait-and-see attitude" and evaluate industry and government initiatives before making the decision to switch to electric cars.
"There is a natural development of markets worldwide and [SA] cannot lead," says Kruger. "Traditionally, the high-density countries had more incentives to start high-volume roll-out of EVs. Europe also started when the time allowed and, as everywhere else, government incentives were instrumental to start EV industries."
Alarm bells
The Electronic Vehicle Industry Roadmap is SA's second attempt at introducing EVs into the local market. In June 2012, Optimal Energy, the Cape-based company behind the Joule, SA's first electric car, was closed down. The firm, established in 2005, initially received strong backing from government, but was hit by a funding budget cut by the Department of Science and Technology in 2010. Its ongoing support was then reliant on sourcing backing from a big industry player, which it failed to secure.
Scala says the closing of Optimal Energy had more to do with poor planning and terribly inaccurate production forecasting than anything else. "The company ended up burning R300 million in seven years on the Joule project and continued to adjust its claimed budget to commercialise the vehicle - from an initial R500 million to a final figure of R9 billion. At a projected price tag of R250 000 per vehicle, they would have had to sell 36 000 Joules to break even - clearly a near impossibility."
Kruger concurs that the failure of the Joule came from playing up the market. "The technical aspects of the Joule were not a failure. The failure came from overestimating the market, and production would only be viable if there was a bigger volume of production. Newcomers to our market will not manufacture here and will only import per demand. If a company decides to manufacture here, they will make sure that the volume of manufacture will warrant it, supported by exports," he says.
During the introduction of the EV roadmap, trade and industry minister Rob Davies conceded that the closure of Optimal Energy is of concern to government, but said SA cannot be left behind on greening technology. "Fuel cell cars, hybrid cars and electric cars are the way of the future." He says while production of electric cars is a costly endeavour that requires serious investment, government feels it is important to encourage manufacturers to take part in greening initiatives.
Scala points out that SA has significantly more important social issues to address, such as unemployment and income per capita, while being able to compete with global markets like China and India. Kruger notes that SA has a lot to offer with regards to research and development and subsidiary industries like batteries or motors, but says these vehicles should not be developed locally because the competition would be too strong, unless a market niche is found.
Dembovsky remains sceptical. "Do I agree that South Africa should keep up with the rest of the world? Certainly. Do I believe that it could become a producer of electric cars for wide-scale international distribution? I have only one answer: the Joule."
Electric cars for sale in 2013
| | | |
| --- | --- | --- |
| Model | Range | Price |
| Nissan Leaf | 160km | $28 800 (R300 000) |
| 2014 Mitsubishi i-MiEV | 99km | $29 125 (R293 800) |
| 2013 smart electric drive | 109km | $25 000 (R252 200) |
| Wheego Whip | 63km | $18 995 (R191 600) |
| Wheego LiFe | 160km | $32 995 (R332 800) |
| Tesla Model S | 334km | $77 400 (R780 800) |
| Tesla Model X | TBC | $60 000 (R605 260) |
| Honda Accord Plug-in Hybrid | 20km on battery; total unknown | $39 780 (R401 300) |
| Chevy Spark EV | 132km | $27 495 (R277 300) |
| Mitsubishi Outlander Plug-In Hybrid | 60km on battery | $38 975 (R393 170) |
| 2013 Ford Focus Electric | 122km | $37 995 (R383 300) |
| Toyota Prius | 17km on battery; 870km in total | $39 525 (R398 700) |
| Fiat 500e | 140km | $31 800 (R320 800) |
| Toyota RAV4 EV | 165km | $50 000 (R504 400) |