IS to create network-agnostic IOT platform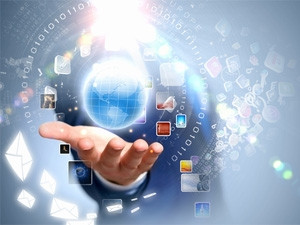 Internet Solutions (IS) says it has a roadmap to create SA's first network- and tech-agnostic Internet of things (IOT) platform to enable the vision of "hybrid IOT".
In partnership with Comsol Networks, as the initial network connectivity solutions provider with its low power wide area network technology, the platform will present local businesses with a low-risk, fast-deployment means of exploring how IOT can make their operations more efficient, responsive and customer-centric.
"There is already an extensive catalogue of low-cost, low-touch devices available locally, and substantial investment into low power wide area network deployments by Comsol and others," says Roger Hislop, senior engineer for R&D at Internet Solutions.
"Our network- and tech-agnostic platform will interconnect a range of IOT networks, both existing and new low-power WANs, while providing a management and orchestration layer over them. This will enable enterprises to quickly deploy real-world applications of enterprise IOT."
Internet Solutions says the IOT platform will offer intelligent, automated orchestration, and self-configuration by users so they can change network technologies or the data interfaces and communication protocols at will. The platform will capture incoming device messages from IOT networks, archives the data, and delivers it to the user in whichever format is the most useful to its business requirement.
"Applications already in use around the world vary from monitoring water levels in farm dams and temperature in industrial fridges, to quick deployment of smoke alarms, to virtualising municipal billing," says Hislop.
"As new types of IOT devices are introduced, the ability to automate critical functions and gather vital physical-world information, and so reduce the risks of business loss and human error, increases exponentially."
Interconnecting devices and linking them to the Internet is already possible with existing wired, wireless and cellular technologies, but IS says this is at a cost that is generally uneconomical and with too many practical complications to make them a ubiquitous part of the operations management toolbox.
Recent advances in IOT radio technology has resulted in devices that can be connected to the cloud using ultra-low-cost and ultra-low-power wireless networks, powered by batteries that can last for five to 10 years, and able to communicate over many kilometres even through buildings and vegetation.
"SA's geography and wide range of highly developed industries, from agri-business to mining, security, retail and logistics, makes this an ideal market in which enterprise IOT can flourish," says Justin Colyn, head of IOT at Comsol.
"The low barrier to entry in terms of cost and time to deploy means IOT technology can be implemented and evaluated in a single branch or department, or even in one supermarket aisle, and then scaled up rapidly."
Comsol announced its open architecture, open platform low power wide area network deployment in November last year. Combining the wide coverage area of cellular networks with low-power radio technology, the open-ecosystem offers broad geographic coverage and supports the connectivity of millions of devices.