Child problem identification programme awarded $176 000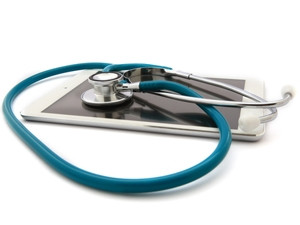 The South African Medical Research Council for Maternal and Infant Health Care Strategies (SA MRC MIHC) has been awarded $176 000 for its an audit tool designed to carefully review infant and child deaths in South African hospitals.
The is part of the global US1 million healthcare innovation award, which was introduced by GSK (GlaxoSmithKline) in partnership with Save the Children, to recognise innovations from developing countries that are helping to reduce deaths among children under five.
The aim of the child healthcare problem identification programme is to enable local healthcare teams to understand the causes of child mortality in their area, in order to improve quality of care.
The system allows for all deaths to be identified and details on the child's health and the main cause or causes of death to be collected.
SA MRC MIHC says it will use the money to expand and modernise the use of the audit tool.
According to Dr Emile Malan, area medical operations director at GSK, Africa, Asia and developing countries, to bring life-saving healthcare to the most vulnerable in our communities, there is a clear need for innovative partnership and fresh ideas to support and replicate effective interventions.
"We are very proud that for the second year in a row a South African initiative is a recipient of the healthcare innovation award. This demonstrates that we are a hub for innovation and highlights the vital work being done across the country to help save children's lives."
In 2014, University of KwaZulu-Natal was awarded $370 000 for its low-cost system, called FoneAstra, which enables the safe pasteurisation and storage of donated human breast milk for premature babies.
Sue Jones, health and nutrition programme manager at Save the Children SA, said the child problem identification programme is an innovative intervention that has the potential to save the lives of many children and babies.
It is a great example of a sustainable programme that addresses critical health issues, she adds.
"We are very pleased that through the recognition and funding from the Healthcare Innovation Award, the child problem identification programme can be expanded and replicated to protect even more vulnerable children."
The child problem identification programme is one of four initiatives to have won a share of the third annual GSK and Save the Children Healthcare Innovation Award.
Other recipients include a paperless immunisation records system in Vietnam, which won the largest share of the award ($400 000)followed by a foil pouch for accurately giving HIV medicines to newborns ($226 600) in Ecuador and an integrated care package for mothers and newborns in Kenya (176 600).