Decision Inc. appoints head of strategic consulting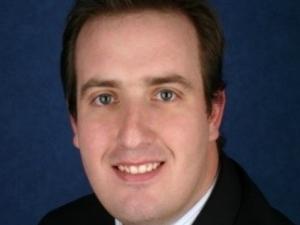 Decision Inc. is proud to introduce Alistair Maxwell as the Business Manager of its new Strategic Consulting division. He will be instrumental in enhancing the company's reputation in strategic data and information analysis, adding greater strategic value to clients.
Maxwell joins the company from AllLife Insurance, where he was head of projects and analytics. Prior to AllLife, Maxwell was a Senior Manager at KPMG South Africa in its Management Consulting practice for nine years. He was the lead for cost optimisation, growth strategy, enterprise-wide strategy design and strategic market entry. His primary role was in assisting clients in the mining, private equity, telecoms and financial services sectors with defining and operationalising its strategy and enabling it to achieve sustainable top and bottom line growth.
Maxwell's responsibility at Decision Inc. will be to expand and grow new business lines and to work closely with the executive team and other business managers to continue to build even more value for the company's clients. Decision Inc. is excited about expanding its Information Strategy business and the experience Maxwell brings to the organisation.
The Strategic Consulting offering will examine how Decision Inc. clients integrate their strategic priorities more effectively using their data and financial information. In his role, Maxwell will assist clients to refine their strategic vision and help them unlock value through growth and cost strategy programmes.
"Alistair brings a wealth of experience to Decision Inc. having previously led teams that have assisted blue-chip clients in defining and operationalising their corporate strategies as well as assisting them in sustainably improving their revenue and margin performance. With our current solutions, Alistair will provide clients with a holistic offering to define their strategic direction," says Nicholas Bell.
"Joining Decision Inc. to head up this dynamic new line of business provides me with the perfect platform to help organisations transform themselves for the digital age. With the extensive range of solutions available from the company, we will provide a more cohesive and integrated strategic offering that helps clients create the differentiation they need for a more connected business environment," says Maxwell.