Ex-Microsoft exec lands HDS top job in Africa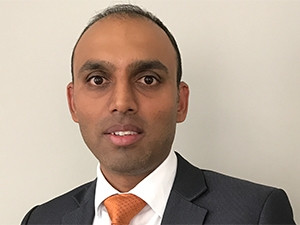 Hitachi Data Systems (HDS), a subsidiary of Hitachi, has appointed Niral Patel as general manager for Sub-Saharan Africa.
In his new role, Patel will be responsible for driving business growth across the Sub-Saharan region, working closely with global teams to accelerate growth, the company says. He will shape market opportunities through the development of alliances and partnerships, and will drive the consolidation of HDS' position in the marketplace, it adds.
"We are pleased to welcome Niral Patel to our organisation and look forward to his valuable contribution to our team," says Tom Pegrume, regional VP, emerging EMEA.
"We will rely on his leadership to further strengthen our engagement in the public sector and across our key verticals. His appointment comes at a time when businesses need a different model if they want to maintain relevance and increase profitability. He will help navigate the needs of our customers in this era of digital transformation."
"I am excited about my new role at Hitachi Data Systems. I believe successful digital transformation projects involve the effective deployment of big data and analytics to uncover new insights. Data is everything in digitisation. How companies use their data will be critical to their survival," says Patel.
Patel has over 17 years of experience selling technology solutions across a variety of businesses in South and Central Africa as well as the Middle East. He was previously the public sector director for Microsoft SA, where one of his key focus areas was supporting government to deliver on its National Development Plan.
Prior to his time with Microsoft, Patel headed up the Power Systems business unit at IBM. There he played a vital role in growing the business' revenue across the various industries within which it operates.
Patel holds an MBA from the University of Warwick and is the recipient of several awards, including the Microsoft Circle of Excellence Award and IBM's EMEA Vice-President's Leadership Award.