Wearables set to impact the SA workplace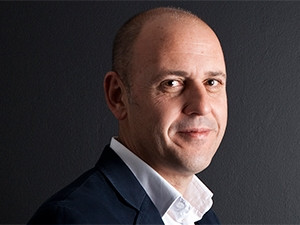 Smartwatches and other wearables will soon move from consumer devices to valuable enterprise tools, and South African CIOs are preparing to manage and secure a wave of new enterprise technologies, says Samsung Enterprise Mobility.
Gartner expects worldwide wearable device sales to grow over 18% this year, generating over $18 billion in revenue. While the bulk of these will be smartwatches and fitness trackers, other wearables such as head mounted displays, smart glasses, body cameras, smart wristbands and smart garments are also coming to market fast.
With them will come added enterprise functionality such as user identification, access control and safety. Meanwhile, IDC forecasts that manufacturers will ship 101.9 million wearable devices in 2016, with this figure doubling by 2020.
"Wearables may be in the early stages of adoption in South Africa, but local enterprises are well aware that they will present opportunities for innovation in future, and they want to ensure that they have the appropriate technologies and strategies in place to manage and secure the wearable environment in future," says Paulo Ferreira, Director: Enterprise Mobility at Samsung South Africa.
In the enterprise space, smartwatches are already being deployed for uses such as access control and time and attendance record keeping. Head mounted displays, originating in military projects and gaming, can be used by enterprises in future as training tools or to support equipment repair and maintenance. Organisations will also start using wearables to support biometrics, wellness monitoring, navigation, smart coaching, security, asset tracking and resource management in the short term.
Forrester reports that 68% of IT leaders already recognise wearables as a priority for their workplace, and expects wearables to become a mainstay in enterprises within the next five years.
Speaking after the recent Gartner Symposium ITxpo in Cape Town, Ferreira said many large local enterprises at the event had been seeking information to support their enterprise roadmaps to manage and secure broader mobile environments.
"Wearables are emerging as a new category in the overall mobile enterprise environment, and customers are gearing up to manage them with the same platforms they use to manage the traditional mobile environment," he says. "Many customers are focusing on wearable mobile device management now, because they are preparing to accept wearables into their environments. We already see local organisations starting to implement wearables to support tasks like access control, communications and stock control in conjunction with RFID tags. It's still early days, but enterprises are aware that wearable adoption will pick up soon."