Surviving the app economy with DevOps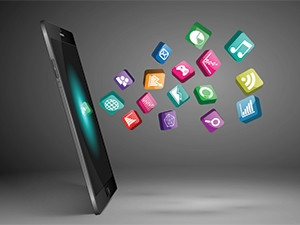 In an increasingly competitive marketplace that is won or lost based on software delivery capability, DevOps has become a fundamental requirement to survive and thrive in an application economy.
So says Mark Verstockt, director of continuous delivery and release automation at CA Technologies, who notes DevOps (development and operations) is a software development method that stresses communication, collaboration, integration, automation, and measurement of cooperation between software developers and other information technology professionals.
Market research firm Gartner expects strong growth opportunities for DevOps toolsets, with the total for DevOps tools reaching $2.3 billion in 2015, up 21.1% from $1.9 billion in 2014. By 2016, DevOps will evolve from a niche strategy employed by large cloud providers to a mainstream strategy employed by 25% of Global 2000 organisations, Gartner says.
Explosive growth
The 2015 ThoughtWorks Technology Radar notes the explosive growth in the DevOps movement is driving new thinking in software development. This growth is being driven by the adoption of cloud computing services that has irrevocably changed how organisations handle and access their own, as well as third-party, data.
According to Verstockt, by the year 2017, it is expected that 268 billion apps will be downloaded, evidence that the digital experience is transcending all platforms and boundaries.
Applications have become a major, if not the most important, way in which consumers engage with companies and the experience has to be rich, seamless, integrated, and have zero downtime, he explains.
How companies create and deliver these applications on a continuous basis will have a major impact on their medium- to long-term performance, he points out.
"More and more people want to ensure they have a great user experience through the device of their choice in a location of their choice. This means that the integration of back-end applications with mobile devices and machine-to-machine communications needs to be done quickly and accurately."
While DevOps has certainly not reached maturity stage yet, Verstockt notes, it has now become a legitimate and recognised way to evolve the way applications are built today.
Under pressure
He adds enterprises are under more pressure than ever to deliver innovative applications at a faster speed, while ensuring the highest quality.
"The rise in popularity of DevOps as a methodology reflects that organisations are realising they cannot build, test and release applications in the way they have done previously. They need development and operations to collaborate more, review the tool chain that is used and how it is managed."
To Verstockt, DevOps is a philosophy that, if adopted successfully, will create the foundation for an agile, responsive, and adaptive business that evolves fluidly to meet the ever-changing needs of the most demanding consumers in history.
Describing the challenges facing DevOps implementation, points to cultural change and incentivisation.
"Cultural change always takes time and habits built up over many years won't disappear overnight. A top-down commitment to new ways of working, combined with grass-roots willingness to adopt new approaches is needed."