ITWeb Events announces inaugural POPI Update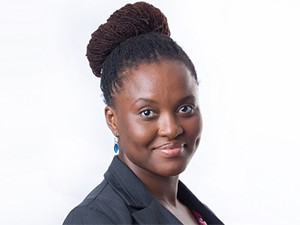 Certain sections of Protection of Personal Information (POPI) Act have already commenced (under proclamation No. R. 25, 2014), but these are only a few limited sections. The majority of POPI (especially the sections that create compliance requirements) will only commence on a later date to be proclaimed by the President.
This is according to Michalsons. The commencement of the effective date of POPI is not known yet as the industry is still awaiting the President to proclaim the date. Michalsons state that it will not be before the Information Regulator is operational, which might be at the end of 2017 but may only be in 2018. The commencement date will not be after December 2018. Bear in mind that there is a one-year grace period that runs from the commencement date and you only have to comply with POPI at the end of the grace period.
Of course this does not mean you now relax and wait for that time. ITWeb Events has put together a POPI Update event which is aimed at demystifying the POPI Act and make it easy to be practically implemented.
"Since we took office on 1 December 2016, we have been hard at work conceptualising and thinking through the type of organisation we want to establish. We think it is important for us to build a solid foundation for this organisation," says Advocate Collen Weapond, a full-time member at the Information Regulator South Africa. Weapond will be the first keynote speaker at the ITWeb's POPI Update 2017. He will be talking about the progress the regulator has made to date.
Francis Cronje, an MD of franciscronje.com, will be presenting a practical mini workshop on the roadmap to POPI implementation. Cronje was instrumental during the drafting and refinement of the POPI Act and acted in an advisory capacity to Parliament's Technical Working Committee on POPI. He later provided further insight to the Portfolio Committee of Justice and Constitutional Development during the finalisation of POPI and also served on the National Council of Provinces (NCOP) assisting with POPI. He was subsequently shortlisted for the role of the Information Regulator.
Dr Peter Tobin, CEO of Peter Tobin Consultancy, will also be taking the podium at this event. He will be talking about the most talked about EU General Data Protection Regulation (GDPR). He will be looking at similarities and differences between the European Union GDPR and the POPI Act. "As the GDPR comes into force in May 2018, the time is right to understand the relevance of the GDPR to organisations in SA," says Dr Tobin.
Another keynote address will be from the Data Protection Commission of Ghana. This independent statutory body was established in 2012 and has a few years of experience on how to get the act practically implemented. Teki Akuetteh Falconer, a member and executive director of the Data Protection Commission (Ghana), will be in South Africa talking about how to be compliant.
This event will host experts who have dealt with data governance and data protection for years that anyone who wants to grasp how to be practically compliant should not miss. Visit http://www.itweb.co.za/event/itweb/popi-update-2017/?page=home for more details.