Experts to grace CA IT Management Symposium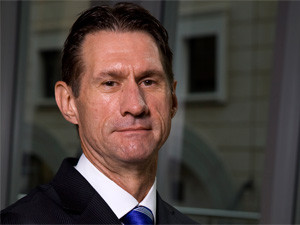 The CA IT Management Symposium 2014 will take place at Vodacom World in February next year.
Top-notch international speakers will join local subject matter experts at the largest IT management event in SA next year, to discuss their view on future developments in this space.
The CA IT Management Symposium 2014 is a CA World-inspired event brought to you in partnership with ITWeb.
"IT management and security professionals will have the opportunity to experience the strongest enterprise IT management software portfolio in the industry at this event," says CA Southern Africa MD Gary Lawrence. The company is the sole representative of CA, one of the world's leading global IT management software companies.
"The speakers at the symposium will present a forward-looking view on infrastructure management, service management, security management and application management - all of which are vital to succeeding in the current IT environment - and discuss practical yet innovative solutions," says Lawrence.
Among the international speakers are technology executive and former SVP at the Bank of America, Burt Klein. His DevOps case study will focus on how a leading financial institution used a DevOps approach to cut costs and accelerate new development release frequency across the enterprise.
At the event, CA Technologies' CTO John Michelsen will share his vision on taking charge of the digital revolution by delivering IT services that are highly innovative, cost-effective, and business focused.
Also on the agenda is Chris Rae, CA's VP for mobility, who will unpack how mobility management fits within existing IT teams' control, and why they need a single pane of glass for support, service assurance and security.
There are six specialised tracks at the symposium covering security, mainframe, DevOps, mobility, government and CA World. Registration for the CA IT Management Symposium 2014 is free. Click here to find out more.