Five benefits of digital transformation
The back office is much-neglected when it comes to digital transformation.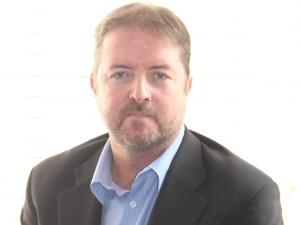 When it comes to customer-facing processes and functions, the majority of businesses have some degree of digitisation in place. Paul Wright, founder of Datafinity, says, "While larger organisations will have big budgets for digital marketing, building a social media presence and for building their applications, etc, their back-office functions such as accounts payable and HR tend to remain ignored, and are heavily paper-based with manual processes.
Businesses generally understand the value of digital in talking to the customer, but the same thinking is often not applied when it comes to implementing tools to digitise administrative processes, says Wright. What's surprising is that the tools to help them digitise the back office, such as automated document capture, document management and workflow software, are very mature and readily available, he continues. Going digital in document-driven processes offers so many benefits to the organisation, and these are so often overlooked.
According to Wright, the top three reasons for businesses being reluctant to adopt digitised processes, are quite simply reluctance to change (old habits), lack of buy-in from top management, and lack of understanding of the benefits these solutions offer.
However, times are changing and there's increasing pressure on businesses to cut costs and increase productivity. As a result, digitisation of back office processes is gaining momentum. Digitisation is more than just reducing reliance on paper, it's about automating repetitive and manual tasks wherever possible. Digital offers the ability to start automating.
When a business does decide to go digital in the back office, it's normally the accounts payable and HR divisions that are first to move off paper, as there's usually a very predictable and rather obvious amount of inefficiency in these departments. "They tend to print and reprint documents, sometimes in colour, purely to share information with others and for record keeping. Invoices are usually printed, often more than once, in order to get the required approval signatures before they can be paid and ultimately filed. The cost and time savings from going digital and automating an accounts payable process are substantial," says Wright.
This starts with automating the capture of an invoice or supporting document using document capture automation software. These systems leverage the benefits of optical character recognition (OCR), combined with relevant business rules, to ensure that required information is accurately captured and passed to relevant workflows and ERP systems. They also provide detailed reporting and process data that help monitor process efficiency and ensure compliance with company or industry regulations.
The ability to automate the capture of any kind of information and the processing of the associated document using OCR and other tools, is both time and cost-efficient, says Wright. "If an e-mail or an e-mail with an attachment of some form is submitted, the ultimate aim is to keep it off paper and to automatically ingest it into the system. Digital systems are able to grab it automatically and allocate it to the correct workflow process with very little set up time. I am always amazed at the number of organisations we meet that print e-mails they receive, in order to process them."
In the human resources department, new employee onboarding is an incredibly paper- and labour-intensive task that can be vastly simplified and sped up by implementing digitised processes, according to Wright.
HR departments tend to have many form-driven processes, where staff fill out a form to request anything from leave applications, expense claims, benefit change details and more. Moving this to a digital platform allows HR to start offering employees self-service tools. This not only provides a better, more accessible, service to the company employees, but raises process efficiency, improves information security and provides HR management with increased real-time visibility into internal processes.
He points out that the more predictable a process is, the easier it is to automate. "For example, accounts payable and accounts receivable are both very predictable scenarios, it's just the rules that may vary from business to business. HR, on the other hand, is perhaps a little less predictable, but still lends itself to high automation levels. Paper is the enemy of automation."
"Regardless of which department we are talking about, one of the key benefits to going digital is exception reporting, which is the ability to report on what is missing.' says Wright. "It's very difficult for any line manager to give you a real-time report on what information or set of documents is missing from their department. How would you know what you don't have, in the paper world? An effective electronic information management system can provide you with that information with a few mouse clicks."
While the business benefits of digitisation of processes are many, we list the top five:
* Process automation - automating manual, repetitive tasks. (doing more with less).
* Improved access to information by all who need it, i.e. ensure the right people have the right information at the right time.
* Exception reporting - identifying missing or incomplete information automatically, and initiating actions to resolve it.
* Compliance - audit trails to all system access and activity, proving that process was followed and information is secured.
* Dramatic reduction, if not elimination of consumable usage.
Wright concludes: "There's a very strong business case to go digital in the back office and while user adoption can present a temporary challenge, once a company goes digital, it will never go back to a paper-based process.